Increased Resilience
Several years ago, Harvard Business Review published an article called, "Resilience is About How You Recharge, Not How You Endure" in which the writers explain that most people have a fundamental misconception of what it means to be resilient. Resilience can be defined as the ability to handle stress and hardship and to overcome challenges and successfully manage problems. Without resilience, one can be easily overwhelmed.
Far from toughing out a grueling schedule or showing grit during an exhausting task, real resilience is derived from knowing when to stop in order to rest and recover. Recovering means both mentally and physically re-booting. The importance of being resilient increases in proportion to the amount of pressure on us.
Restoring and sustaining stability and flexibility
Homeostasis includes the brain's ability to continuously restore and sustain balance and well-being, allowing for greater focus, creativity, energy, cognition, memory, and productivity. The Transcendental Meditation technique rates high on the homeostatic value scale, as it has been scientifically shown from research published over a span of fifty years to bring those very results.
Being resilient requires flexibility and adaptability, grounded in an underlying theme of stability. The Transcendental Meditation practice brings the mind from active levels of thought to the mind's simplest state of awareness—non-changing consciousness. This experience, anchoring the mind in absolute Self-sufficiency or complete Self-reliance, is the ultimate means of structuring resilience.
During TM, the mind settles within, the metabolism slows and the body deeply relaxes, eliminating stress and fatigue. The healing that comes from TM—more than from relaxation or sleep—enlivens the body's inherent resilience. This repeatable recovery process allows the optimal functioning of the brain and nervous system and is the very foundation for psychophysiological resilience.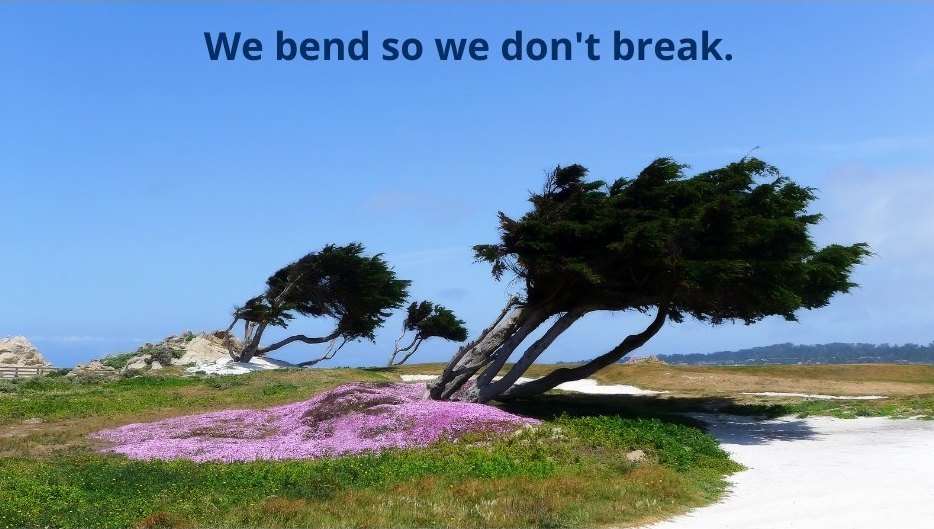 Debbie Augenthaler, a New York City psychotherapist who specializes in trauma, grief, and loss, explains, "Transcendental Meditation centers and calms the nervous system, which is a key player in the trauma response. Regular TM practice develops a capacity for increased resilience, faster recovery from stress, and helps to manage and reduce anxiety."
The TM technique is evidenced-based
In the last decade, published studies focused on measuring resilience include:
research findings published in 2021 in Frontiers of Education, showing that the Transcendental Meditation technique reduces teacher burnout and improves resilience.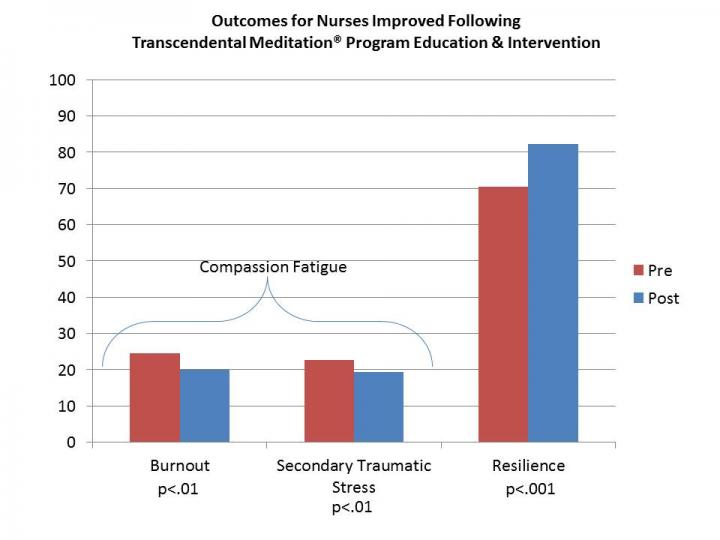 a study in the Journal for Nurses in Professional Development, where research at Sarasota Memorial Hospital found clear statistical evidence that the TM technique can increase resilience and compassion satisfaction among nurses while decreasing burnout and secondary traumatic stress.
a study published in Contemporary School Psychology, conducted by WestEd (a highly respected educational research, development, and service agency) showed that the Transcendental Meditation technique can significantly reduce anxiety and increase resilience among urban youth who have learned the technique.
Just as good health is much more than just an absence of disease, resilience is more than simply the ability to recover from trauma. In its full value, it is an inherent mechanism by which an unshakeable foundation of well-being is cultivated and continuously maintained.