Oct 1, 2022
October 2022
---
Dear Friends,
We are pleased to send you our October mini magazine to enjoy and share with friends. This issue of our monthly email covers these topics:
New blog search features and last month's posts for women by women
TM abroad, featuring Tanzanian and Ugandan courses for women
Ten outstanding achievements by TM for Nurses
Q&A: What is enlightenment and how does the TM practice achieve it?
What women say: TM benefits women students

Excellent New Tool on our Blog Homepage
Now you can search for any topic (examples: alcoholism, compassion fatigue, teenagers, caretaking, anxiety) to see how it is impacted by the development of our full potential through the TM program. We also added a link to access our entire chronological list of hundreds of titles of previous posts.
In case you missed them, below are links to the articles published on our blog in September. Feel free to share them. To search for an article on a specific topic and to see all previous posts, please visit our archives on tm-women.org/blog/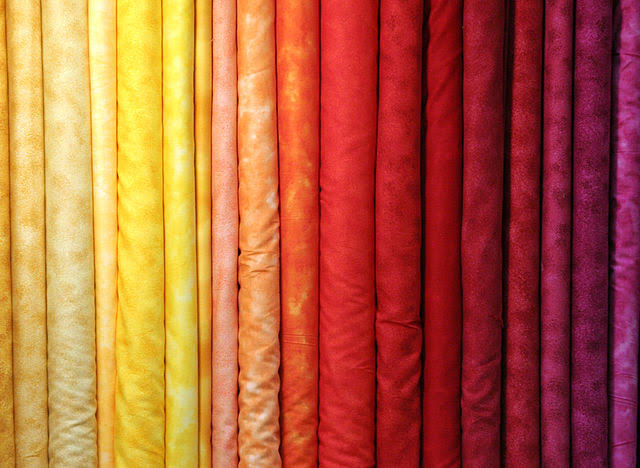 Lucia Kennerly lives in Greensboro, North Carolina. Although she recently retired as Director of Product Development for a fabric industry leader called Mayer Fabrics, she sees herself as being in a transition rather than retired. Lucia is an expert in the field of sustainability in textiles as well as in educating others about the history, benefits, and future of eco-friendly textiles. She is also adept at creating and writing about biophilic design—connecting people with elements of nature in man-made spaces.
---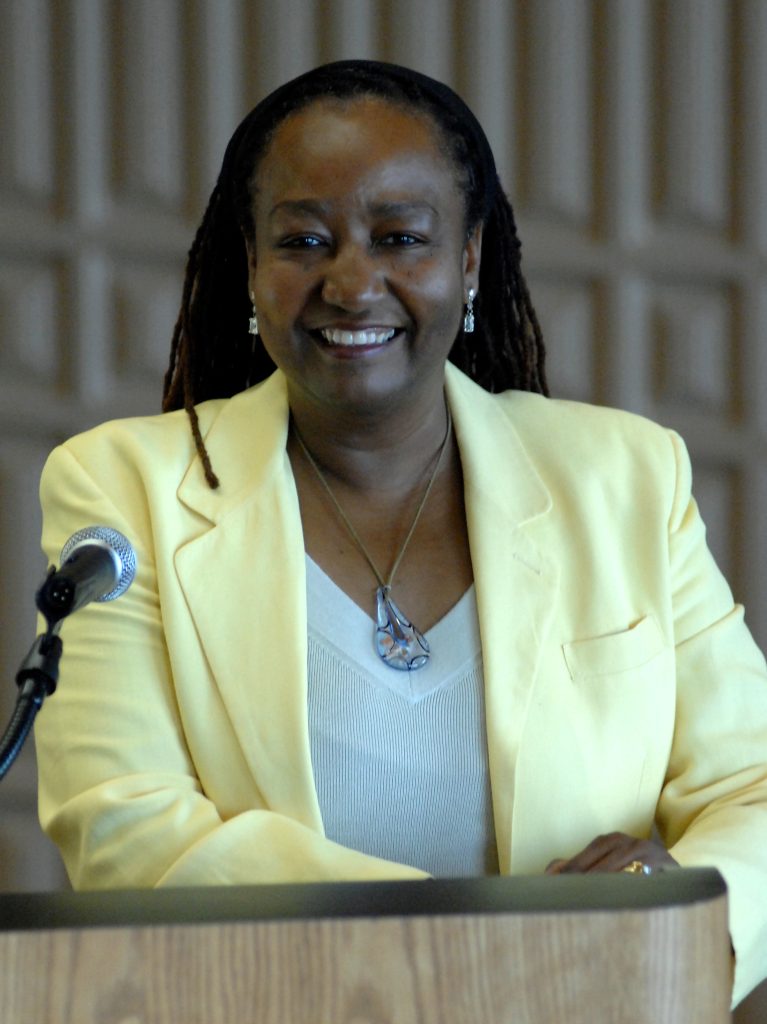 Joyce Scott is often heard saying, "I've lived a life beyond my dreams." She is a woman of vision, determination, skill, and heart. When I interviewed Joyce about her life journey and experience with the Transcendental Meditation technique, here is what she had to say: Q: Tell us a little bit about your early years growing up and your career path. I started working as a kid picking cotton and cleaning white women's homes. As a Black child, my experience of the environment was very hostile and racist.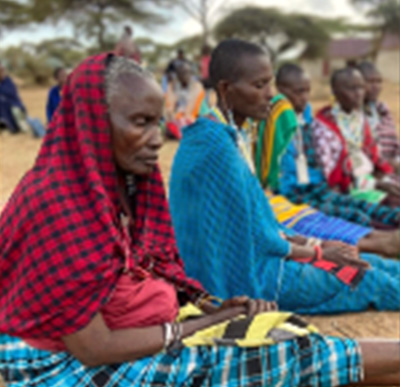 TM Abroad: Tanzania and Uganda
From April through June of 2022 in northern Tanzania, 298 women from two villages learned the TM technique with the support of the East Africa Fund. The women in the village of Sinoki, having heard from those in Ngoswak about how the Transcendental Meditation program was impacting their lives, were determined to learn TM. In Mairowa, an additional TM course had to be organized on the wing because, unexpectedly, women kept showing up to learn. Leaders of these villages described difficulties they faced and expressed hope that, with the TM technique, they now had found a tool to help them solve these problems creatively.
In addition to supporting the cost of TM instruction, the East Africa Fund works to address needs through its Coherence Community Development efforts. Their representative wrote:
"During my last visit, the ladies had requested some help in acquiring an ox-drawn plow, digging hoes, and maize seeds for their group land. To their delight, we brought them 16kg seeds, 15 hoes, and an ox plow. (I have never received more hugs in my life.)"
The women of these Tanzanian villages have less mental and physical stress over growing food. They expressed deep appreciation for all the help provided, especially for the gift of the TM program.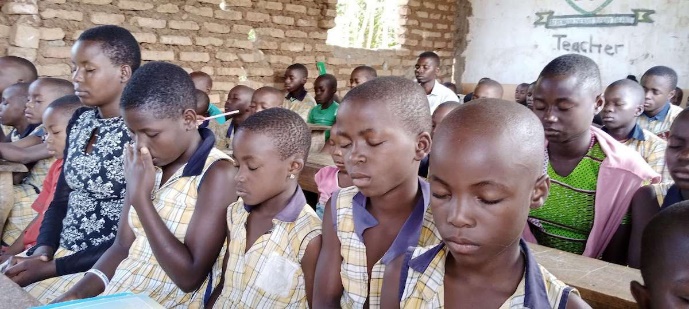 Katwe is an area in the city of Kampala, Uganda's capital. Since 2018, several hundred students and teachers have learned and continue to practice the TM technique regularly in Katwe Primary School, located outside the central business district of Kampala. The organizers write, "Because of Katwe's history as a center of artisanal ingenuity and small enterprise entrepreneurship, TM is being used as a Coherence Community Development tool to restore Katwe's historical strengths from the struggles with crime and poverty which have distressed the community in more recent times. The TM teachers predict that thousands of adults in Katwe, including Congolese and other refugees, will be learning TM in the coming year."
Kasese Ideal School is on Uganda's western border with the Democratic Republic of Congo, providing the possibility of generating an atmosphere of coherence for that neighbor. In the school, the TM technique is the foundation of learning the academic curriculum. Aside from the significant benefits of the TM practice that have been found with the school children at Kasese, the program also prioritizes outreach to parents and other adults in the community, fostering greater harmony.
In these East African communities, the population finds that TM and its benefits are easily and naturally integrated with daily life.
---

Ten Outstanding Accomplishments of TM for Nurses, an Initiative of TM for Women
The California American Nurses Association chose our TM course for nurses as one of five "Best Fits" for nurses' mental health and well-being.
This course has been peer reviewed and is an endorsed program of the American Holistic Nurses Association
The course "Transcendental Meditation for Nurses: Developing Capacity for Improved Judgment, Decision Making and Resilience under Stress" is approved for 23.25 contact hours in 49 states by the American Holistic Nurses Association – an accredited approver by the American Nurses Credentialing Centers Commission on Accreditation.
This continuing education course qualifies for university credit.
The TM program was taught as a nursing undergraduate course at Brandman University and is currently offered at Stritch Loyola Medical School.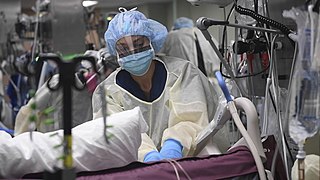 Published studies with nurses show statistical significance for reduced burnout, compassion fatigue, and secondary traumatic stress, and for increased resilience through the TM practice.
A three Magnet hospital study of 106 nurses titled: Transcendental Meditation for Nurses' Well-Being: A Mixed Methods Randomized Controlled Trial is being prepared for publication.
This new study will be presented at The Florida Nurses Association conference in September and at the ANCC Magnet conference in October. (Researched benefits of the TM technique for nurses have been presented at 11 conferences.)
TM for Nurses partners with the ANA Healthy Nurse Healthy Nation initiative, the Preventative Cardiovascular Nurses Association, the Ohio Association of Occupational Health Nurses, Women's Heart Foundation, Million Hearts, and other organizations.
More than 16 hospitals have implemented our program for the betterment of the lives of their nurses and patients.
---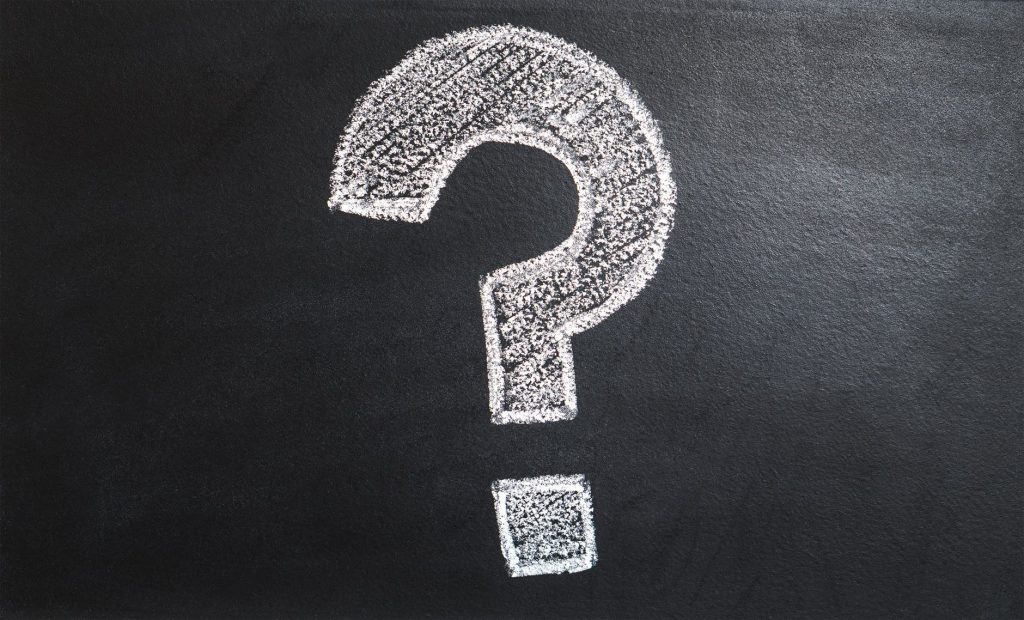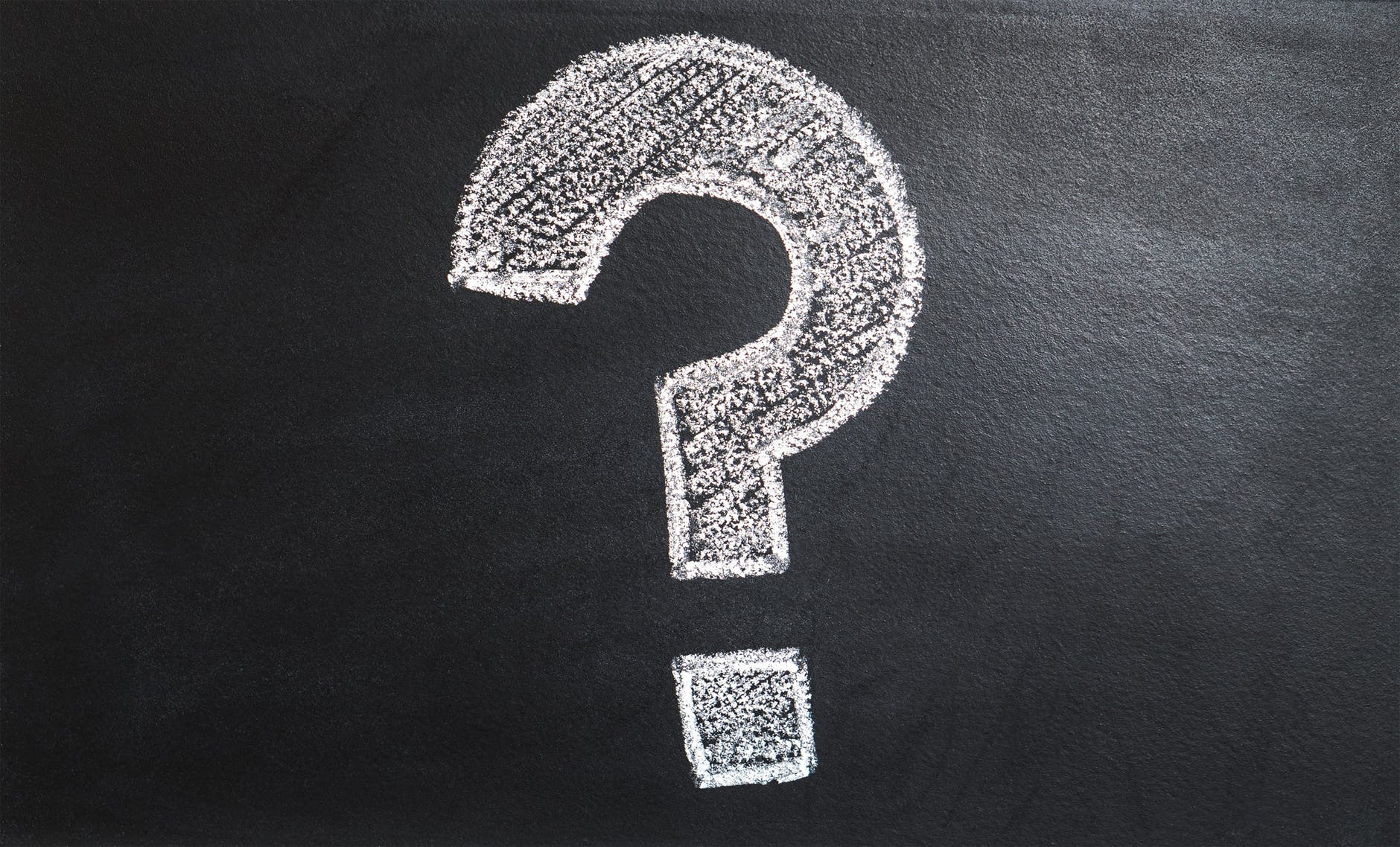 Q: What is enlightenment and how can one achieve it with the Transcendental Meditation technique?
Physical stress, as well as mental and emotional stress and their corresponding physical imprint on the nervous system, hamper the health of our body and the clarity of our mind. The Transcendental Meditation technique is a way for us to effectively dissolve deep fatigue and stress. The technique is effortless because it works in accord with the innate tendencies of our mind and body—so TM is completely natural to us.
With regular twice-daily TM practice, a time will come when we start living a life free from stress. Then our mind will be free of the limitations to consciousness and perception caused by past traumas. In this state, the mind is simply aware of awareness itself, unmoving and unrestricted in its pure silent value, even while we are engaged in dynamic activity. The mind has found, deep within itself, a self-sufficient abiding peace that is its true nature. This is the invincibility and freedom of being grounded in our own inner eternal Being. This is the state of enlightenment.
Maharishi said:
"Transcendental Consciousness is the Unified Field of Natural Law. Quantum Field Theory has established that there is one unified field at the basis of all the creativity of natural law. So, when one transcends, one gets into that level of intelligence, which is all-knowingness. This is enlightenment. And one spontaneously begins to think better in every way—and better means right for everyone, useful for everyone, and quickly achieving the desire. That is enlightenment."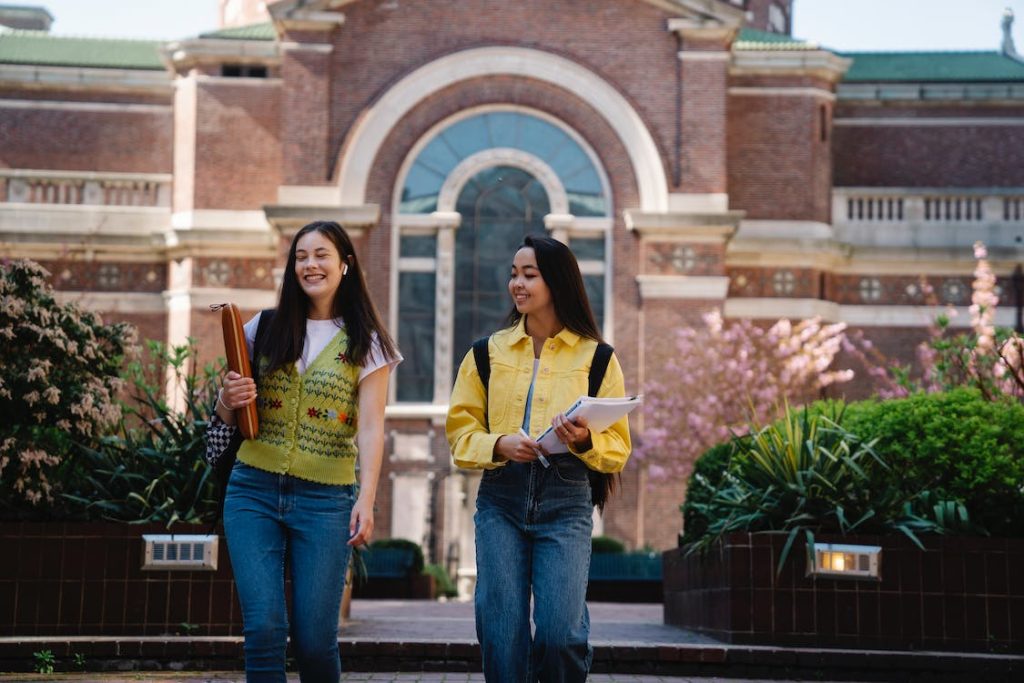 College women report higher levels of anxiety and psychological distress than their male counterparts. According to published research, the Transcendental Meditation technique can be an effective antidote for the overwhelming stressors of college life. A student in Great Britain said:
"When I meditate, I really relax and unwind. I feel much calmer than normal. And sometimes I just lose track of time and it's just blissful.
"I find that TM helps a lot with dancing, with creativity when I'm choreographing things, or with writing poetry. If I've had a bit of a stressful busy day, then when I come home and meditate, I feel much more relaxed and refreshed."
A study published in the June 2013 issue of the journal Education (Vol. 133, No. 4) shows practice of the Transcendental Meditation technique was associated with as much as 25% higher graduation rates, compared to controls.
Editor's note: We'd love to hear your comments on the benefits you've received from the TM practice. And, with your permission, we'll publish them here for other women to enjoy. Send your comment to info@tm-women.org