Jul 29, 2017
The Best Summer Vacation, Twice a Day
---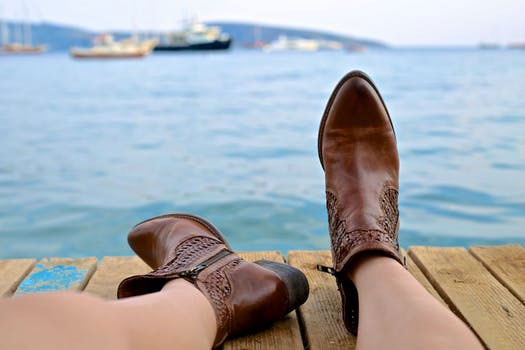 The most famous song about Summer, written by George Gershwin for the famous Broadway musical Porgy and Bess, includes the lyrics "Summertime, and the livin' is easy."
Every year, we all look forward to a relaxing summer. And then… reality sets in. Home with the kids on their summer break — exhausting. Coming back from vacation more tired than when you left — not unusual. By the end of a week, are you finding the sand, the sun, and the crowded beaches draining? Even if you are having a lot of fun—aside from the mint juleps and the coconut margaritas—what you need is a way to really deeply relax this summer… and all year round.
So, good news: there's a simple, easy, scientifically-verified way through which women everywhere are finding huge relief — just by taking two 20-minute vacations a day, right on their porch, their couch, their beach chair, or anywhere they happen to be. It's called Transcendental Meditation, or TM, and it works from the start with an amazing experience of deep rest.
How TM Relaxes You
When you sit down to meditate with the Transcendental Meditation technique, your mind spontaneously becomes quieter. Correspondingly, your metabolic rate drops twice as much as it does when you go to sleep. This indicates that, during TM, you are profoundly resting. Hundreds of research studies published in top scientific journals show that the TM practice results in reduced fatigue, stress, anxiety and disease.
The Benefits
If exhaustion or ill health — or rambunctious children, bad weather, or airline delays — are obstacles to your summertime enjoyment, remember that the deep relaxation during the TM practice will improve your health, energy, and stamina. Exercise, sports, and outdoor activities will be a breeze. TM also promotes better relationships and increased happiness, so you can have more fun with family and friends all summer. If you find that angst about the state of the world is impairing your enjoyment, you'll find that the TM practice decreases depression and anxiety.
Have you had the opportunity yet this season to lazily stretch out on a recliner or in a hammock? If you can find twenty minutes twice each day to sit comfortably, you'll be even more relaxed! Unlike many other types of meditation techniques, Transcendental Meditation, done sitting comfortably, is easy to learn and effortless to do… and the rewards are endless.
For example, Katy Perry said, "You have to revive, unplug and rejuvenate — Transcendental Meditation does that for me."
And Oprah Winfrey said, "I'm one thousand percent better!"
Doldrums?
If you're bored, stagnating, or spacing out in front of the TV for days, you could say you're "in the doldrums" and people sometimes use the term to describe the lazy days of summer. If you're "in the doldrums" this summer, there is an alternative: TM is a certain way to expand your awareness and make spiritual development a part of each day rather than watching 1950s re-runs. More than being a way to restore balance and health mentally, physically and emotionally, the TM practice unfolds one's deepest nature and leads to enlightenment.
A Life Lesson from Archery
One sport, by necessity an outdoor activity, is archery. In archery, we learn that you must first pull the arrow back on the bow so that, when released, it flies with greatest dynamism and accuracy to the target. Similarly, providing yourself with deep physical, mental and emotional rest is a springboard for a more dynamic active successful life. So, our summer is a good time to re-boot for the return to work and school. Taking the short TM course is a guarantee that your summer is not just relaxing, but is also giving you a head start for what's to come. Want to read more about it? Or watch some videos of women talking about TM? If you've been thinking about learning to meditate, there's no time like the present.
---
Janet Hoffman is the executive director of TM for Women Professionals, a division of TM for Women in the USA
More Posts by Janet