Jul 8, 2018
TM is Improving Life for Zuni Youth
---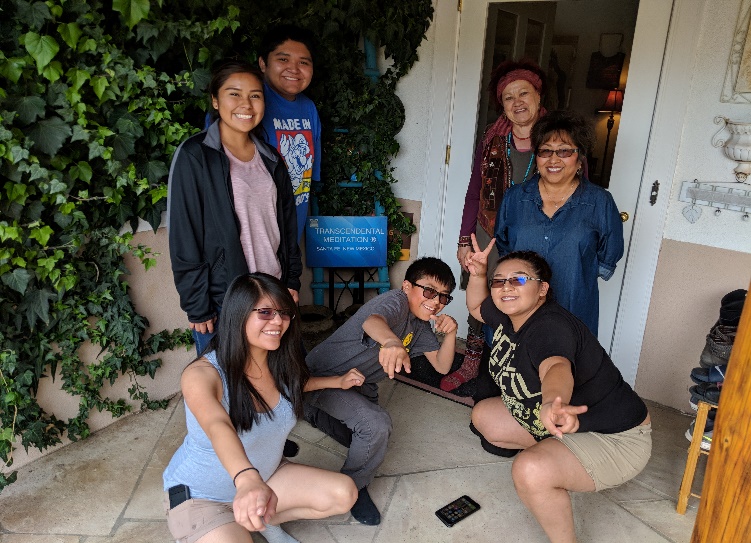 The Zuni, who are classified as Pueblo people, are one of many Southwest American Indian tribes. Most Zuni people live in an area called the Zuni Pueblo, nestled in a scenic valley, surrounded by enchanting mesas in New Mexico which is on the Zuni River (a tributary of the Little Colorado River). This area encompasses approximately 450,000 acres 150 miles west of Albuquerque.
The Zuni tribe, with a population over 10,000 is the largest of New Mexico's 19 pueblos, has sustained many of the aesthetic aspects of its culture. The Zuni people have largely remained self-contained, relying primarily on their people and avoiding outside influences. They are a tribe that has benefitted from remaining neutral, keeping to themselves and living in close proximity to one another. To this day, the Zuni Indians have greatly preserved their way of life. Traditional Zuni life is oriented around a matrilineal clan system and a complex ceremonial system based on a belief in the ancestors (ancient ones).
However, the Zuni tribe suffers from some of the same problems plaguing much of Indian Country, such as unemployment, poverty, alcoholism, high suicide rates, crime, and insufficient education.
In 2003, Carlotta Martza, a Zuni Language Arts Instructor on the Zuni Pueblo and a long-time TM meditator, came to the Santa Fe TM Center for a personal meditation check-up. We became friends almost immediately. Carlotta appreciated my close link to the culture and language of the Zulu indigenous people of Southern Africa among whom I had taught many of the youth to meditate in 1988. Additionally, having studied at the Institute of American Indian Arts College in Santa Fe for four years, I was exposed to various indigenous tribes and their culture.
These elements created a common bond between Carlotta and me. In addition, our desire to help young people cope with the challenges of everyday life opened the pathway of possibilities to introduce TM to the Zuni youth.
With the help of generous donors, the first group of 11 to learn included parents, teachers and students in 2016. In 2017 another five students were taught, and in May 2018 an additional five, bringing the total so far to 21.
The Zuni tribe holds seasonal ceremonies and dances to continue the balanced relationship they have with the natural world. To provide follow-up support for the meditators, I visited Zuni during the well-known Shalako Festival held in early winter—a spectacular traditional ceremony to watch, where dancers represent the couriers of the rain deities who bless new homes.
At that time, I met with girls who had learned the TM technique as 12th graders and have since gone to college and then returned to Zuni Pueblo during their summer vacation. They reported on the positive influence of their TM practice in enabling them to successfully transition to a new environment away from home. Here are some of the quotes from these girls:
"Thank you (Elahkwa) for teaching me. My body is happy, and so are my heart and mind."
"I feel more relaxed and confident of who I am."
"I feel happier, less grudge in my soul, excited to create positive energy at home."
Carlotta will bring a new group of approximately eight Zuni youth to learn TM in this summer. Donations have been received from A:shiwi College in Zuni and from some Santa Fe residents who already practice the TM technique to underwrite these students' course fees.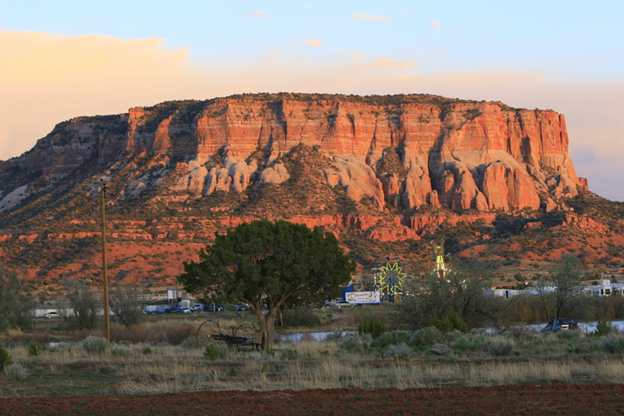 Zuni people's focus on beauty, which has long been a point of pride, has also become a source of income, and, as a result, some of the more serious, religious facets of their culture have faded. Carlotta, who resides in Zuni in a historic adobe passed on from her grandmother, keeps the Zuni language and culture alive through her undeniable dedication to her roots and to passing this knowledge on to the youth of Zuni Pueblo. She has also expressed an interest in being trained as a TM Teacher when she retires in a year. We are hoping to raise scholarship funds to help her attend the Transcendental Meditation Teacher Training Program, as we are certain that she would be a beacon of consciousness for her Zuni People.
An ideal situation: a Zuni TM teacher residing in Zuni!
---
Sonnette Steyn, originally from Durban, KwaZulu-Natal, South Africa, is the director of TM for Women in Santa Fe