Jun 23, 2014
The Power of Cuddles
---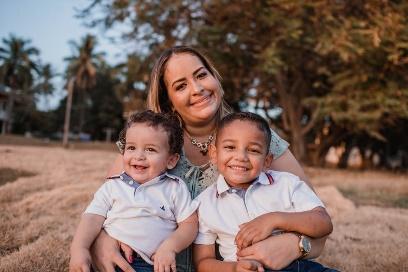 One of the most heartening signs of positive change in the world must be when penal institutions begin to turn away from punishment and instead promote prevention. Such a sign may be detected in recent statements issued by the Violence Reduction Unit of Strathclyde Police, Scotland, UK.
The Unit has been particularly successful in dealing with some of the more ingrained antisocial habits of the young. As a result, its recommendations are given due attention by government.
Violence and Children
The rising levels of child violence have been the cause of concern in the VRU. The main thrust of their response has been to research into reasons why children may be exhibiting these behavior patterns and how to prevent them from arising. Their advice is for the appropriate adults around a child to give plenty of cuddles. The VRU acknowledges that loving physical contact from birth onwards provides more than just immediate comfort—in fact it is a major factor in enabling a child to develop skills that lead to positive integration into society:
"Research confirms the most important four years of a child's life are up to age three. The environment parents create for babies at this stage is vital: this is when they acquire the non-cognitive or "soft" skills that allow them to negotiate life; skills like empathy, compromise and negotiation, the skills that allow us to make good decisions – and bad ones."- Violence Reduction Unit, Strathclyde.
Children Demonstrate
Children themselves have demonstrated the truth of the "Cuddle Theory." In 1995 an event in an American hospital dramatically changed the way the medics deal with the care of premature and ailing newborns.
At that time, twin girls were born prematurely and were automatically separated into two incubators. One twin gained in strength while
the other became weaker. When everything had been done for the weaker twin that could be done, the doctors prepared the parents for her loss of life. One nurse, however, instinctively took the stronger twin out of her incubator and placed her by the side of her sister. What happened next is extraordinary.
Within a heartbeat or two of the stronger twin being placed in the incubator, she put her arm around her sister. Immediately, the electronic equipment registered signs of recovery. The arm stayed and recovery continued. Both twins survived—they are now happy nineteen year olds.
Watch: A hug that helped change medicine
This event underlines the fact that cuddles are not merely superficial acts of affection but are essential to life. They cost nothing. They just take a little time.
A Step Further
It is possible and desirable that every member of society, adults and children alike, develop the inner security and self-confidence that will enable them to become happy members of society, able to contribute to the wellbeing of the group.
There is another scientifically verified way to achieve the well-rounded development of healthy, harmonious, productive children. Regular practice of the Transcendental Meditation technique helps develop all qualities associated with stability and self-actualization, including:
Improved self-esteem
Increased independence
Improved self-confidence
Increased happiness
more orderly brain functioning
increased intelligence, creativity and academic achievement
reduced drug and alcohol use
reduced anxiety
Children are able to be instructed in a children's level of the TM technique from the age of four years and can be instructed in the adult technique starting at the age of ten.
With the enjoyment of cuddles and Transcendental Meditation, every child could have the very best start in life and go on to make major contributions to their society and their own life.
How exciting and encouraging it is to see a major institution like a police force invest its time and attention in the prevention of the distress that causes crime.