Feb 12, 2023
A TM Teacher Near Me
---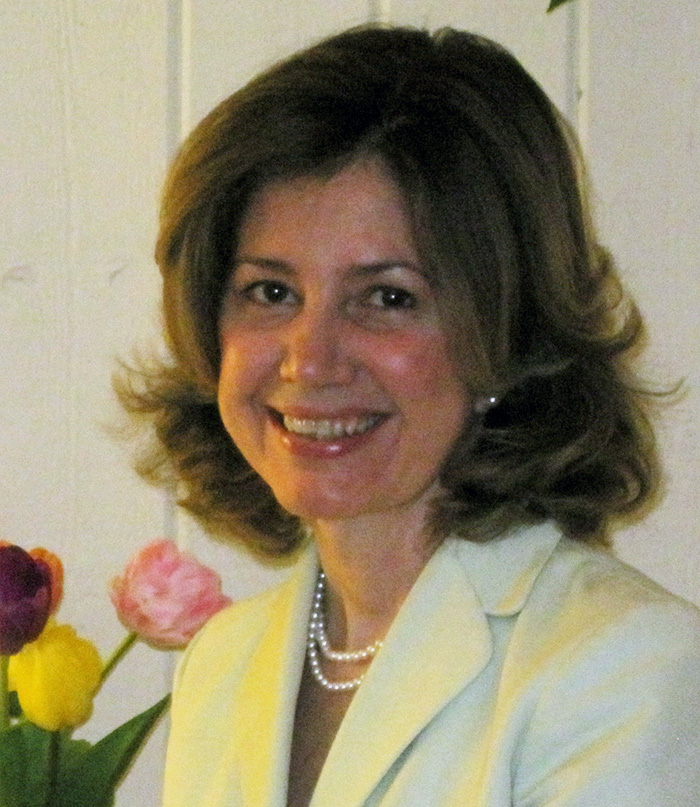 Every day women ask us to connect them with a TM teacher in their area. Sometimes women ask us about the qualifications of the teacher. So we thought we'd give you a little background on how one becomes a certified teacher of the Transcendental Meditation technique and introduce you to a few around the USA.
There are hundreds of women certified as teachers of the TM technique throughout the US, from tiny hidden hamlets in the hills of California to heavily populated cities like New York City. They span as many as five decades in age and personalities differ. What is the same for all of them is a commitment to bring this valuable technique to women and girls in their towns. They all started out by learning TM and, as they became aware of the profundity of the experience and the wide range of benefits, became highly motivated to become teachers.
To become a TM teacher
By learning to teach Transcendental Meditation, teachers learn how to effortlessly transform their students' lives toward greater peace and well-being while accelerating their own development of consciousness and contributing to the growth of peace and happiness in our nation and the world.
Applicants to the TM Teacher Training Course are required to have previously attended a short residential course and to have been instructed in an advanced program called the TM-Sidhi program to enhance their development. Current applicants participate in an at-home preparatory program of assignments before leaving for the in-residence five-month Teacher Training Course. During the TTC, there is a continual strong focus: on learning, memorization, practice, and testing. Those who qualify to be certified are seamlessly skilled in teaching the technique.
Meet some teachers
Martha Simons, J.D., McLean, Virginia
Martha is the mother of three. As well as raising her family, she loves teaching the TM technique and has conducted TM courses since 1975, in northern Virginia, Maryland, the District of Columbia, and Tampa, Florida. As a trial attorney, Martha has tried hundreds of cases throughout Virginia.
Martha also loves being involved in the arts, having been on several boards: as the Chair of the Washington National Opera Women's Committee, the Washington Ballet Committee, and Capital Speakers Club. Her favorite hobbies are travel, bowling, boating, and gardening.
Sara Costello, Los Angeles, California
Sara learned the TM technique 10 years ago and became a TM teacher as soon as she could. She is a native New Yorker who moved to Los Angeles to teach TM in a school program. She has also taught nurses and veterans across the country. Sara is now on track to getting her master's in psychology at Pacifica University. She loves hiking, writing, and exploring the vast culture LA has to offer.
Susan Linden, M. Ed., Old Mission, Michigan
Susan raised two sons while employed as a school psychologist. She's been a TM teacher since 1972. She's taught in New York City, Middletown Connecticut, Akron Ohio, Tallahassee Florida, and Ridgewood New Jersey.
Susan finds that the study of psychology and brain functioning complements her expertise in teaching the TM technique. She is thrilled with the benefits her past students have received from meditation. She has a busy well-rounded life and especially loves reading, kayaking, biking, hatha yoga, museums, and opera.
Martha Batorski, Ed. D., North Las Vegas, Nevada
Dr. Martha Batorski is the CEO of Batorski Stevens & Associates – a national business consulting and financial services company. She's been a TM teacher since 1975, and she has taught in New York, California, and Nevada. She is a former adjunct professor in the MBA program at Roseman University of Health Sciences in Las Vegas, NV.
Dr. Martha is a best-selling author along with Jack Canfield (Soul of Success, Vol. 3), and lectures on the topic of decision making under stress at medical schools, hospitals, and universities throughout the US. Her doctoral research was performed with emerging leaders at Norwich University in Northfield, VT. Norwich University is the oldest military college in the United States, and the first university to offer the Transcendental Meditation program to its student body to improve resilience.