Jan 26, 2022
A Woman Filmmaker's Perspective on Success: An interview with Jennifer Kachler
---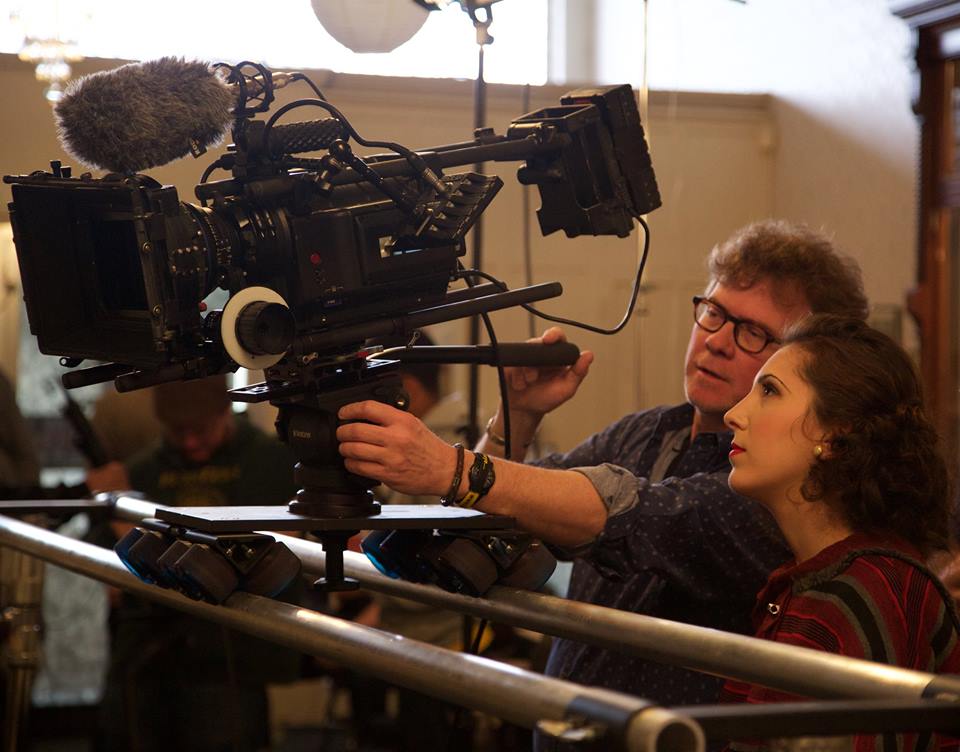 When I think of the profession of filmmaking, it seems glamorous and exciting and a wonderful outlet for a creative mind. But I also imagine that a successful filmmaker must be endowed with many skills. So I got in touch with Jennifer Kachler to ask her to share her experience.
Jennifer Kachler is a professional filmmaker with credits as a Director, Writer, Producer and currently as Executive Producer at Shutterstock. Her past work spanned the globe with projects that took her to big cities and small towns across the U.S., Canada, Holland, Spain, Poland, the Philippines, and South Africa. Jennifer was a finalist in the 2014 David Lynch MA in Film Short Film Competition and a recipient of the 2009 William C. Arkell Memorial Scholarship from the Alumni Society of the School of Visual Arts. She wrote & directed the short film JUNE starring Broadway star and 4-time Tony nominee, Tovah Feldshuh.
Please tell us what inspired you to enter into the world of films?
I grew up in front of my Mom's VHS camcorder and still photo cameras; she was always capturing memories of my sisters and me that I now cherish. When in grade school, I would choose to create video projects (versus the typical book reports or poster art) in which I would write, act, direct and, with the assistance of my Mom, edit linear videotape. I didn't realize as a child that I was "directing" my sisters and cousins in the plays we would put on for our parents and grandparents—but I was always the leader.


What are your goals when you make a film?
Film is medicine, it's a form of art that encourages human beings to open their minds and hearts to a world unknown to them, exploring different themes of life. I believe my films are healing tools, not only for me and my family (which most of my films are inspired by), but for audiences at large. I want to encourage and empower people with new ideas about positivity, love and the magic of art to evoke change in one's life or the lives around them.
What are the toughest aspects of making a film today?
Time and money: you need both and sometimes one is more essential than the other to create a project. You have to have the utmost passion for this industry, as well as patience to make a film—it's not for the weary hearted. It's an extremely tough career but daily Transcendental Meditation enables me to tackle all burdens with a positive attitude and excitement for every day I get the opportunity to call this my job!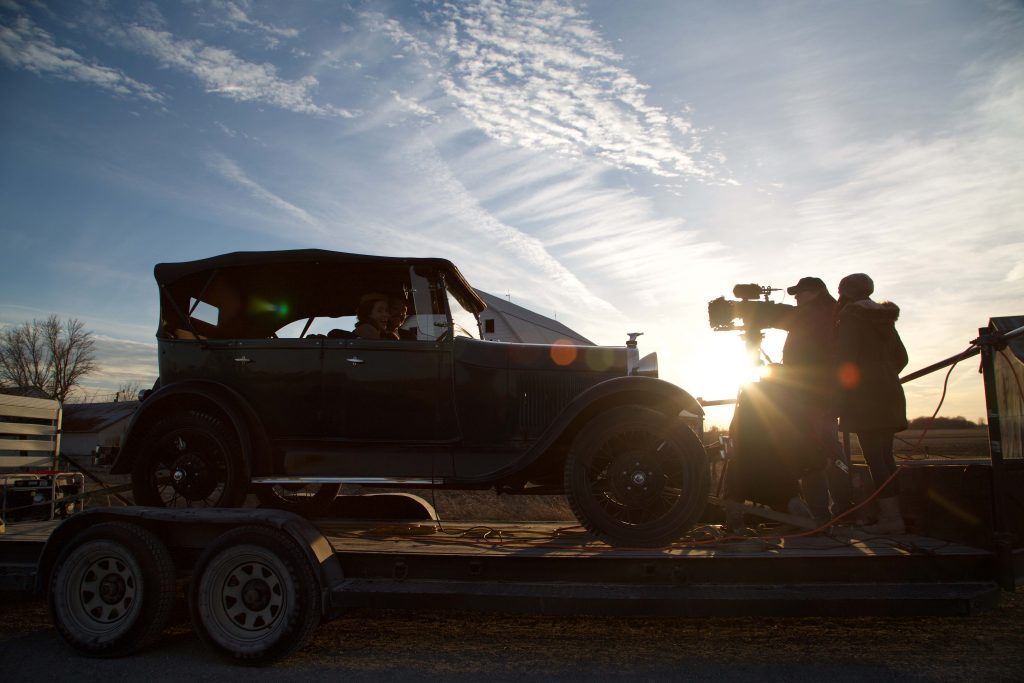 What is your responsibility to your audience?
To speak truth, even if my truth isn't what's "popular" or "standard." I need to be true to myself and the art I am creating. At first, you make a film for yourself, then you realize the film has a life of its own. Once it's birthed into the universe, it's no longer yours, but is the world's, so you have to allow the film to stand on its own and let it be what it's meant to be.
Do you think movies can create positive change in society?
Absolutely! Films have influenced our society for the past century and will continue to do so in an even greater capacity now that so many more people have access to watching films on their phones, computers, TVs and still in cinema theaters. It's a great responsibility for filmmakers to create work that speaks to the masses to invoke positive change. I feel strongly that my films can and will create optimistic change to the audiences that watch them, and that's an honor I don't take lightly.
Can you say something about the qualities you have and your life/work regime that allow for successful filmmaking?
I'm an innate leader full of big energy and endless amounts of passion for people and the artistic work I create. The qualities of true leadership, excellent communication (which adjusts per party you're connecting with), and the utter love of the craft are necessary for a successful, long-lasting career.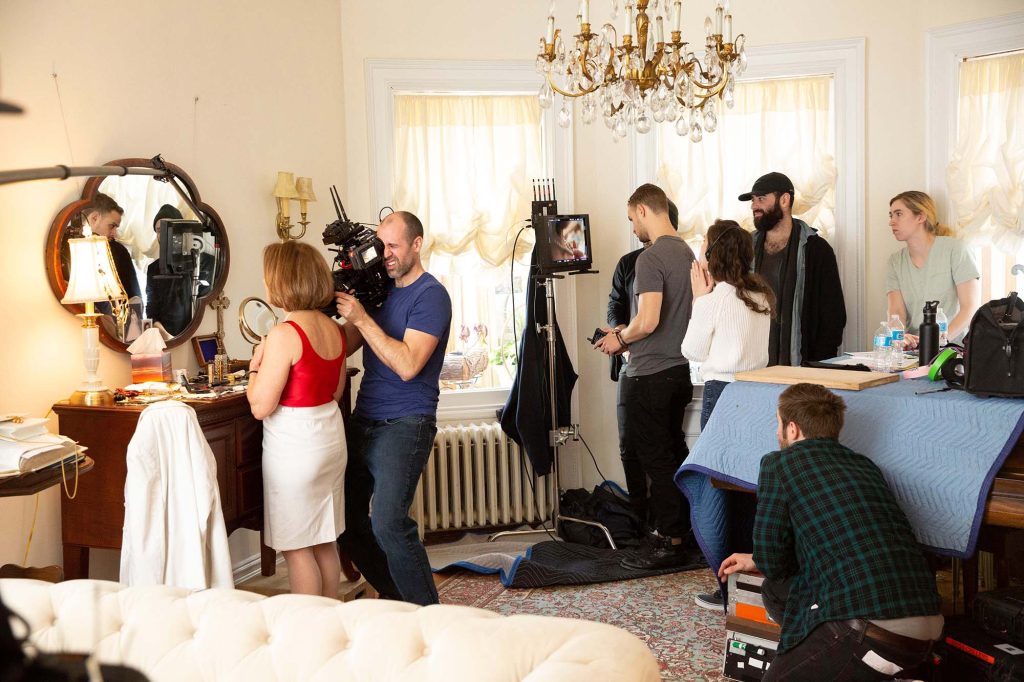 Specifically, for a producer, strong organizational skills are a must—there are so many details you need to know about and be prepared for because you're responsible for the health and safety of your cast and crew. On top of that, you're in charge of the budget and timeline, the real crux of production and the producer's role. Truly, if I was not a daily TM meditator, this career would be more overwhelming than it innately is because there will always be chaos and unpredictable situations. You, as the leader, have to remain calm and invoke clarity and trust within your team to continue persisting through long, stressful and tiring days. Most importantly, you have to love what you do and encourage your team—that's why they signed up for this job in the first place: to have fun and create art as a team!

What are you most proud of in your professional experience?
The obvious answer is that I've worked alongside Adam Driver, 2 Chainz, Matt Damon, Kevin Bacon, Ashton Kutcher, Trudie Styler, Bette Midler and many more…but honestly, it's when, months or years after we've worked together, they tell me how well I ran my film set—from taking care of them at a most basic human level to creating an overall amazing environment to work in. It brings me much joy to know my film sets are a precedent that most productions just don't create, and that people want to work with and for me.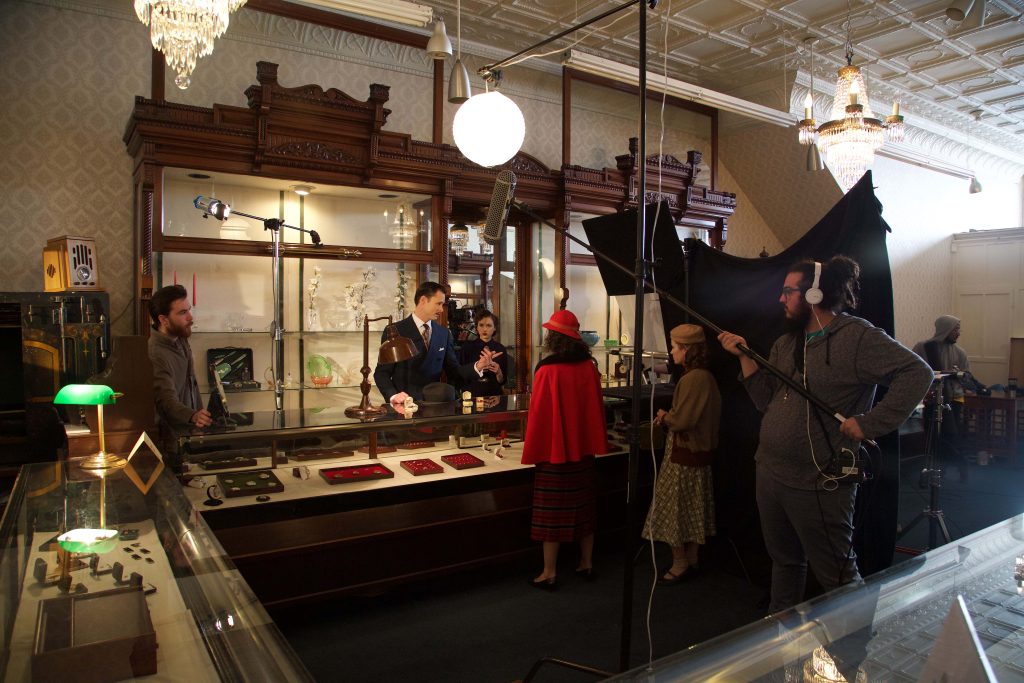 What film project are you working on currently?
After graduating from the David Lynch MA, I immediately went to work in New York City, climbing up the ladder from Production Manager to Producer to Executive Producer within the commercial and film industry. Coupled with the opportunity to direct June, which was financed by my former employer, VaynerMedia (as a result of my winning a screenwriting competition) my master thesis film, Kennedy Hill, took a backseat in completion. Now, I'm proud to say that Kennedy Hill is picture-locked and will be released in 2022 as I'll be submitting it to film festivals across North America. Be on the lookout for news on how to watch it in the coming months!
What challenges do women face in the film industry?
It's still a male-dominated industry although there certainly have been leaps and bounds with women, BIPOC and LGBTQ+ representation, so it's important as women that we maintain our strong point of view as feminine beings. We have powerful intuitive qualities that we must tap into as the literal creators of life, by way of creating a supportive environment for the entire cast and crew, ensuring they are safe, that their wellbeing is of the utmost importance and above all, that we are having fun when creating! After all, we are artists, and we should love what we do and that we get to do that with so many incredibly like-minded, talented people.
What advice can you share with those women choosing to pursue a career in filmmaking?
Practicing TM every day is a brilliant start to stay centered and calm throughout the chaos that is filmmaking. Speak from your heart, filled with your instinctive wisdom and follow through on everything you say by actually doing. Do not fear judgment or repercussions of being emotional—work hard, play hard and enjoy the ride. You got this (and I got you!)!
Any other comments?
David Lynch has profoundly impacted my life on a personal and professional level by introducing me to the Transcendental Meditation technique through his book Catching the Big Fish: Meditation, Consciousness, and Creativity and through his films. It's been one of the greatest joys of my life to have attended the David Lynch MA in Film program, forever having his name on my resume, and a huge milestone in my career and overall life.
TM for Career Success: Contact a TM teacher
---
Janet Hoffman is the executive director of TM for Women Professionals, a division of TM for Women in the USA
More Posts by Janet