Dec 12, 2021
A Story of Compassion and Perseverance: Thai School for Orphaned Girls
---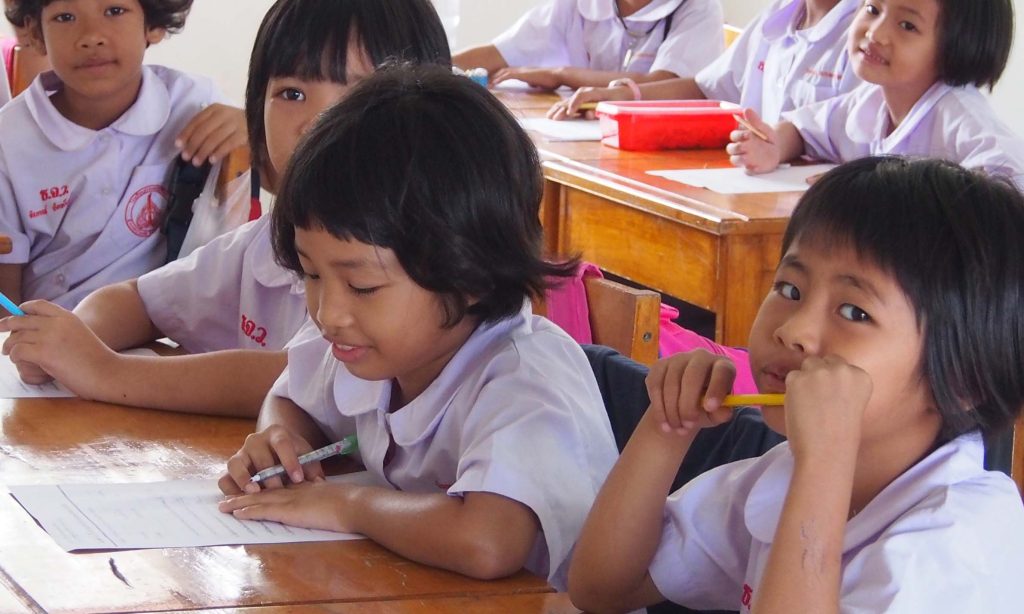 It was 1993. Many families in Thailand lacked the means to provide their children with an education, especially the girls. Girls who were orphaned rarely had the possibility to go to school beyond sixth grade. Without educating these future mothers of society, the cycle of poverty is inevitable.
"There is a saying in Thailand, "If you give education to a boy it means you give education to one person. But if you give education to a girl, it means that you give education to a family, and the whole country, and the next generation."
At that time, disadvantaged Thai boys went to monasteries to receive a free education, but the girls remained vastly underserved. A group of Buddhist nuns decided to set the wheels of change in motion. They created an entirely free boarding school to provide a loving, safe home and education to 20 orphaned girls—Dhammajarinee Witthaya School had begun!
Today, Dhammajarinee Witthaya School has expanded from 20 to 1000 students, grades pre-school to 12. The students have risen out of poverty and neglect to win regional and national awards and go on to college. This moving success story is the tree that has grown from a simple seed—the dedication, perseverance, and compassion of one outstanding nun, Acharn Yai.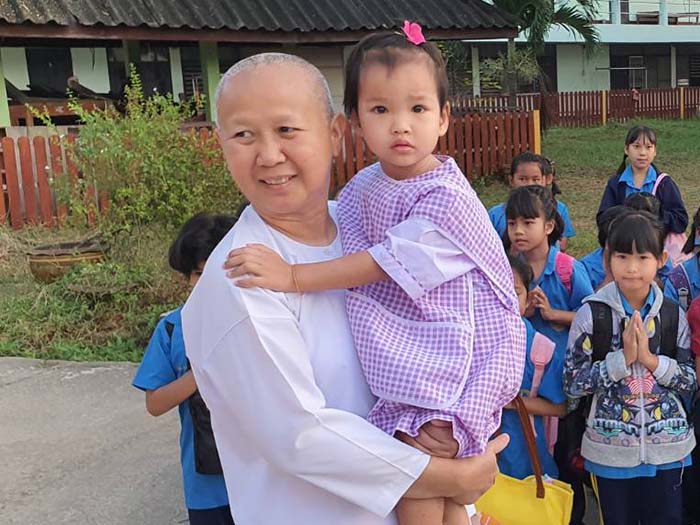 In its first years, the nuns were not only running the school, but also teaching all 20 young girls in their care. Soon the nuns were faced with a big challenge. The Thai Government, in its efforts to ensure good quality national education, required Dhammajarinee to become a standard school. In order to remain open, whichever nun would be the Director would have to hold a Masters Degree. Additionally, Dhammajarinee would need to offer the full national curriculum with employed, qualified teachers. The alternative was unthinkable—close and send the girls to shelters.
Acharn Yai's compassion would not allow her to see the potential of the girls lost to circumstances. She was determined that her students become confident, educated citizens, who could contribute to society. With confidence, conviction, and determination, she faced the new requirements and convinced the Thai government to allow the school to remain open while she worked to attain her Master's Degree to become Dhammajarinee's Director.
Giving love and providing for the girls, while also overseeing the teaching, was a full-time job for Acharn Yai. Yet, through her strong will and perseverance, she earned her Master's Degree in Education. As the school continued to grow in quality and recognition, so did the government requirements. Now, Acharn Yai must attain a PhD. With her usual unwavering focus, in 2017, Acharn Yai successfully completed her PhD in Education.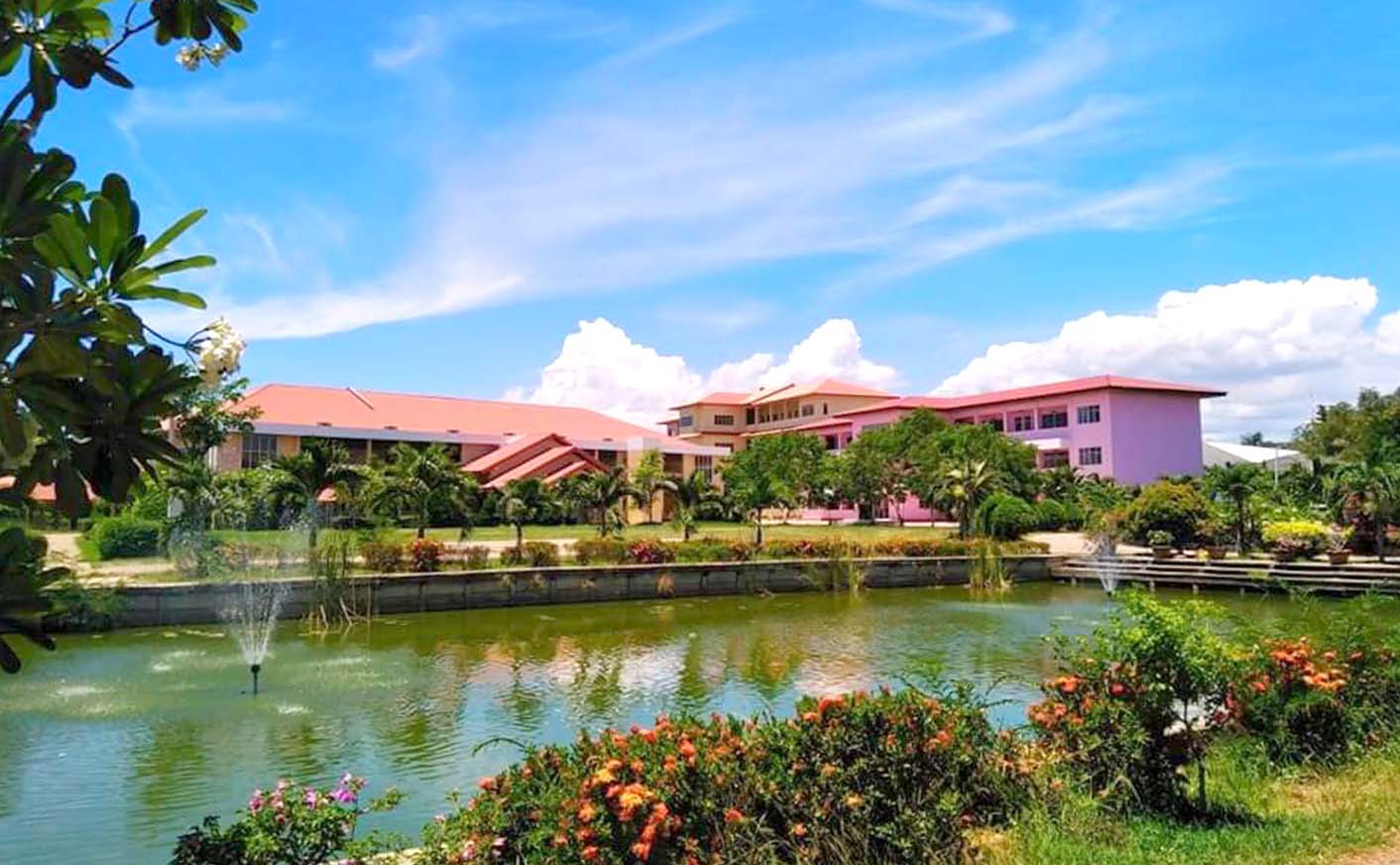 Resolved that no girl in need would ever be turned away, Acharn Yai continued to expand the school's facilities. With the student body growing to 1000, so were the challenging costs of constructing new buildings and running the school. How could she feed her large family of hungry young children at a school where there are no fees? Kind generosity paid the bill. One donor remembers in earlier years, getting an urgent message from Acharn Yai: "We need rice. Please send rice!"
Over the years, with the help of well-wishers from many countries, Acharn Yai has successfully raised funds for new dormitories, beds, closets, bathrooms, classrooms, clothes, books, medical costs, food, and other expenses for her students.
Running a large school requires creativity, patience, originality, extraordinary energy, and dedication on an ongoing basis. Acharn Yai regularly employs innovative techniques to meet and exceed the needs of her students and increase school sustainability.
She introduced the girls to organic farming. The school is now a successful Provincial Organic Agricultural Learning Center with the students growing in their ability to train local and international visitors.
She welcomed a team of banking professionals to implement a Student School Bank that provides accounts and debit cards to all students, teaching them practical financial management skills for life.
Through a generous donation, she added a charming, small restaurant to give the students hands-on experience in management and operation skills. One is met at the door by enthusiastic smiling girls, offering a full menu including authentic home-made pizza and delicious baked goods.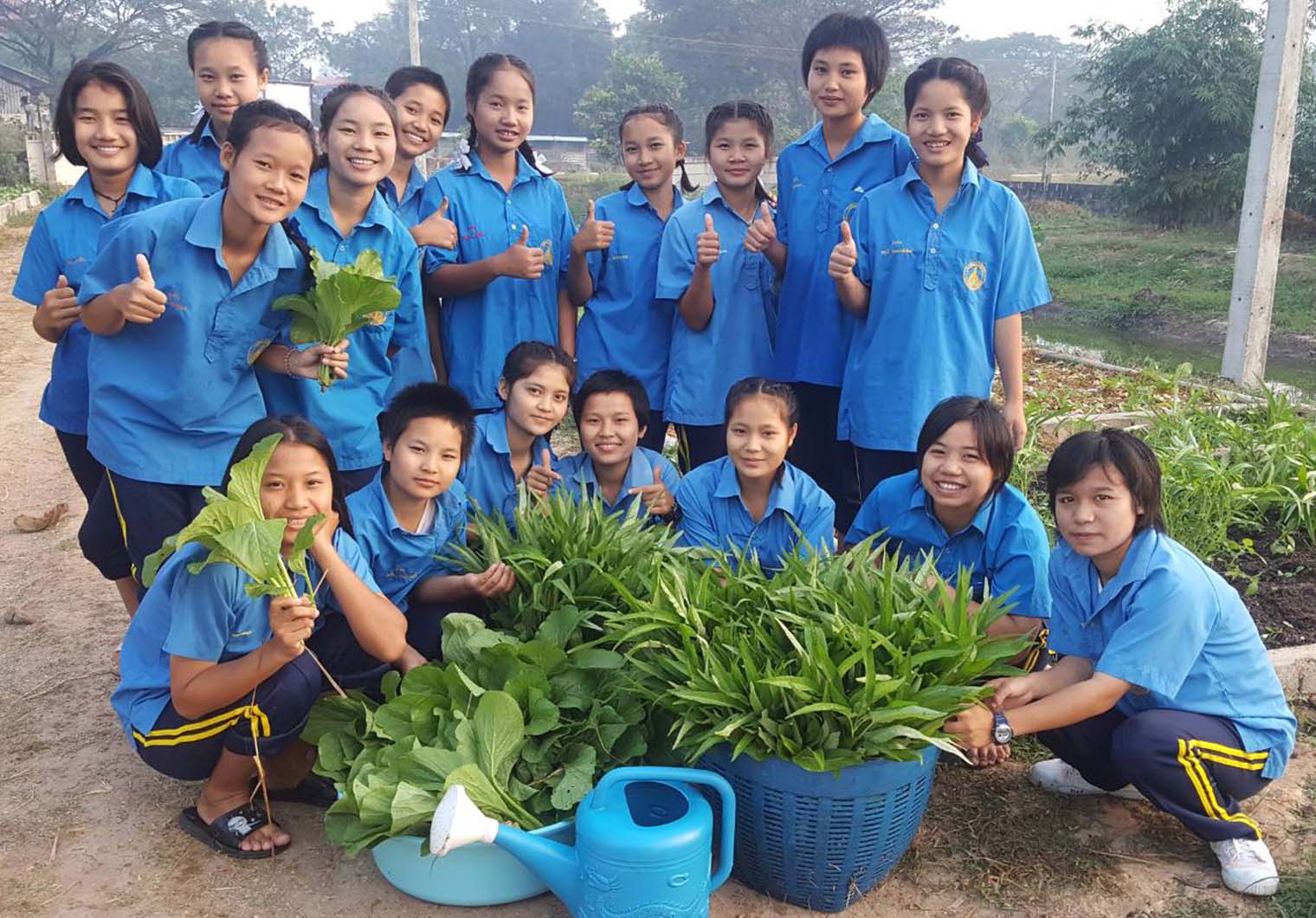 Most significant to Acharn Yai's success in making Dhammajarinee a leader in quality education, was the introduction of the Transcendental Meditation (TM) technique to the teachers and students. Almost immediately, the new meditators experienced increased motivation, creativity, and academic success. At the same time, stress levels dramatically dropped. The TM technique is now practiced daily by the entire student body and faculty, and Acharn Yai herself has become a certified teacher of the technique.
Dhammajarinee Witthaya students repeatedly place first in numerous nation-wide and regional competitions including Memory and Mind Map, Traditional Buddhist Text Recitation, Business and Science projects, Art, Music, and Story Telling. The school also received the Royal School Recognition Award in 2018 and the Rona and Jeffrey Abramson Women's Initiative Award in 2020.
As the Director of Dhammajarinee, Acharn Yai has received many awards, including the 2019 International Outstanding Contribution to Buddhism Award from the Crown Princess of Thailand, and the 2021 international Women's Day Most Outstanding Women Award from the Thai Ministry of Culture, Religion, and Arts.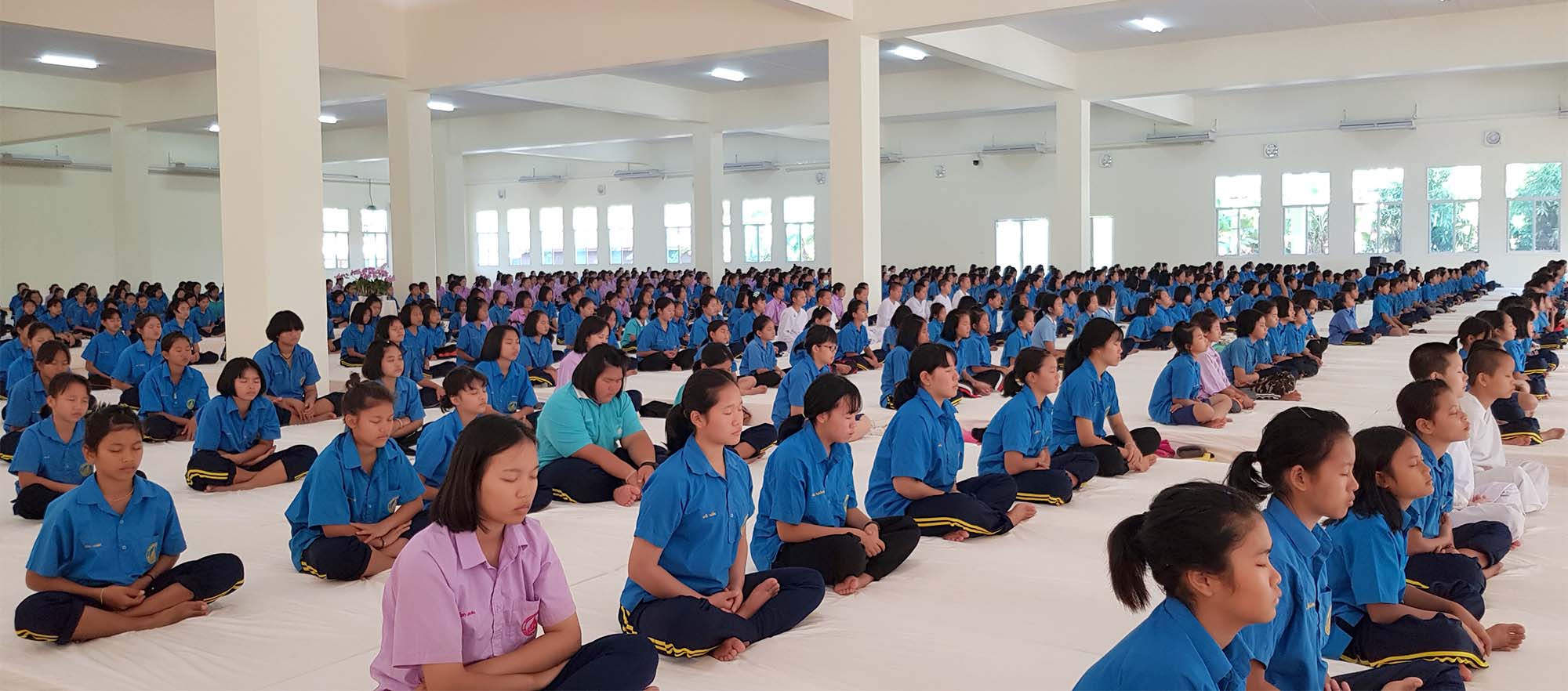 The school now stands as a model for other countries. It has hosted official delegations from Malaysia, Bhutan, and Nepal who visited the school to observe its success in implementing innovative approaches and providing an intellectually stimulating learning environment to special-need students.
Since 1993, more than 4020 girls have entered Dhammajarinee Witthaya School, where they have received quality education, training in traditional values and morality needed to transform their lives, and an abundance of love.
The campus is now filled with high quality, modern, attractive student dormitories, classrooms, dining halls, play areas, teacher residence, and a large meditation hall. Fundraising efforts continue to support the construction of more facilities to welcome the ever-expanding student body. But the most striking feature of the campus is the bustling, energetic groups of young students radiating happiness, self-confidence, and sincere respect for all.
The continuing success of Dhammajarinee Witthaya School is an inspiration and testimony to Acharn Yai—one nun's courageous vision, extraordinary benevolence, and unwavering commitment to uplift the lives of so many in need. Her compassion and hard work are rewarded every day as she sees her fortunate young students thrive in the loving and sparkling learning environment of Dhammajarinee. These girls have left the cycle of poverty behind them. They are now the future citizens and mothers of Thailand— capable, creative, self-sufficient, and radiating happiness.
For more information see:
https://www.globalgiving.org/projects/educate-100-more-at-risk-girls-in-thailand/
https://www.youtube.com/watch?v=rtJP0rZNkD4&t=281s
Introduce Transcendental Meditation to the Student in Your Life