Jan 14, 2021
The Pandemic, Women, and Leadership
---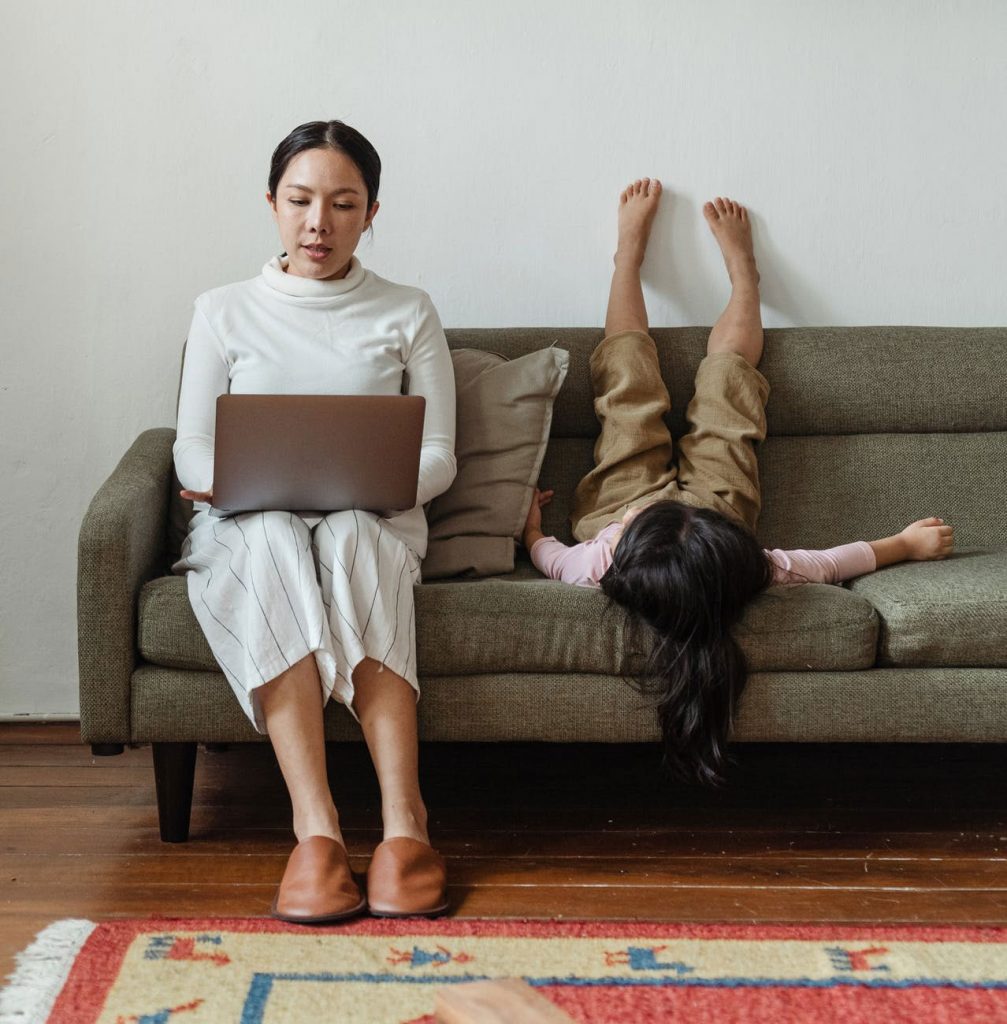 In 2019, prior to the pandemic, of the companies that made up the 2019 Fortune 500 list, 6.6 percent had women CEOs—the highest number ever and a significant increase from 2018, when only 4.8 percent of those positions were held by women. Women were making progress establishing themselves as leaders both in the private sector and in government.
And now?
McKinsey & Company is a global management consulting firm that serves leading businesses, governments, NGOs, and not-for-profits. According to the 2020 McKinsey & Company report Women in the Workplace:
"At the beginning of 2020, the representation of women in corporate America was trending in the right direction. This was most pronounced in senior management: between January 2015 and January 2020, representation of women in senior-vice-president positions grew from 23 to 28 percent, and representation in the C-suite grew from 17 to 21 percent. Women remained dramatically underrepresented—particularly women of color—but the numbers were slowly improving….
However, due to the challenges created by the COVID-19 crisis, as many as two million women are considering leaving the workforce. If these women feel forced to leave the workplace, we'll end up with far fewer women in leadership—and far fewer women on track to be future leaders. All the progress we've seen over the past six years could be erased."
Current surveys show that women in senior positions are about 1.5 times more likely than senior-level men to consider downshifting their job status or leaving the workforce altogether because of the pandemic, with 75 percent of these women citing burnout as a key reason.
Since the pandemic began, mothers in dual-career couples are twice as likely as fathers to spend five more hours a day on chores. Single mothers, of course, are even more likely to do all the household work and care. Some data shows that one in three mothers have considered leaving the workforce or downshifting their careers because of COVID-19. In 2020—partly due to the necessity of caring for children restricted to schooling at home—the additional stress, anxiety and fatigue take a toll on women's health that is serious enough to cause them to consider off-ramping from their career.
Companies can minimize the problem
Research shows that company profits can be as high as 50 percent higher when there is a good representation (more than 30 percent of executives) of women in top jobs. Also, in a corporate culture, senior-level women have a broadly meaningful positive impact since they have proven to be the most likely to embrace employee-friendly policies and programs such as the promotion of racial and gender diversity.
Suggested governmental and private sector policies that can unburden women during this pandemic time include reduction of job hours, increased flexibility in work schedules, re-visiting goals, extending deadlines, increasing health benefits and educating employees about them, and facilitating better in-house communication.
Creating and Sustaining Leadership Now
At a time like this, when the stress in a woman's family life and career can seem unsurmountable, we need to develop more stability, adaptability, mental clarity, and physical and emotional stamina. The current time demands that we find an evidence-based, effective, quick way to start reducing stress and fatigue while increasing energy, focus and comprehension. These benefits begin immediately after instruction in the Transcendental Meditation technique and continue to grow with daily practice. Women who learn TM find that they are more capable and creative in accomplishing tasks and goals. They find more inner composure, collectedness and the emotional resources that allow for nourishing behavior toward family at home and associates at work.
"I have practiced Transcendental Meditation (TM) since graduating from law school nearly 40 years ago. I have made many career transitions—some expected and some not so expected, such as leaving the workforce to return to care for family members, or returning to graduate school, or living abroad. TM has made it natural to pursue thoughtful strategies each time that left my options open to all possibilities. TM has made it easy to simply move forward in a clear-headed, harmonious way while re-framing my skill sets acquired at home, school, or travel, as capacities for the next adventure. With the inner resources that develop through TM, each pivot in these times is such an adventure to be enjoyed." — Marta Vides Saade, J.D., M.Div., Ph.D.
On-ramping after the pandemic
For those working women who have made the choice to suspend their career during the pandemic, reentering the workplace when we're back to normal times might make them feel like second-class employees. A study conducted for Pepperdine University found that nearly half of Fortune 1000 senior executives reported that women returning to work need two to four years to recoup losses in salary and position. And 13 percent think it unlikely that women who off-ramp will ever fully catch up. The Transcendental Meditation practice eases the transition back to work by replacing self-doubt with self-confidence, and by enhancing the focus, creativity, conceptual thinking, and faster recovery from stress that are needed to merge at full speed.
Women who take the TM course during the pandemic may notice growth of a more expanded vision of possibilities which results from expansion of awareness during TM. And along with that vision comes more assuredness and focus to help you succeed in whichever direction you choose.
Take This Opportunity to Contact a Certified TM Teacher
---
Janet Hoffman is the executive director of TM for Women Professionals, a division of TM for Women in the USA
More Posts by Janet