Apr 26, 2021
Remaining Calm in Crisis: Comments of a Single Mom/Nurse During Covid
---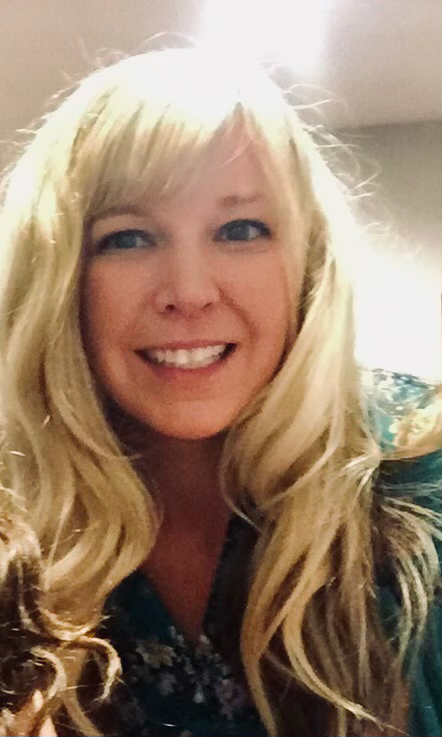 Valerie Vetter is a nurse in Iowa. She exemplifies the kind of healthcare professional you want at your bedside when you're ill: experienced, professional, thoughtful and kind. We were so happy that she granted us a few moments of time for this conversation during her crammed schedule.
Amy: Please tell us a little bit about yourself?
Valerie: I am a single mother to a teenager (17—graduating high school THIS year!), full time RN and puppy mom 🙂
Amy: Can you tell us about your nursing background?
Valerie: I started working in the hospital setting in 2008 as a Certified Nursing Assistant while I was attending nursing school. I started on an inpatient Medical Cardiology unit and stayed there for many years even after getting my nursing license. The cardiac patients will always have my heart❤️. I have also worked in an ambulatory surgery center providing pre- and post-surgical care including the post-anesthesia care unit, caring for patients who have gone under anesthesia. From there I was hired to be the nurse for the only pediatric dermatologist in my state. When she left the University, I took on a new role and have worked with wound patients for the last 1.5 years in a clinical setting.
Amy: What inspired you to take the Transcendental Meditation course?
Valerie: I learned of a Continuing Education course offered in Fairfield, Iowa—TM for nurses. I was interested at that point but could not justify the cost. I was determined to learn TM as soon as I could. I actually got on a budget and finally became officially credit card debt free and could reward myself with the gift of TM. I wanted to learn because I felt like I needed some guidance—I want to know myself, I was longing for calmness and a quiet place. I wanted a tool to help me cope with life in general, including raising a teenager and working in healthcare during a Pandemic.
Amy: Can you give one or two specific examples of how practicing TM has helped you in specific clinical situations?
Valerie: I can think of many! We have many emergency type situations in clinic and multiple times since learning TM I have been able to remain absolutely calm. One of the examples is having a patient pass out in clinic and having another one fall to the floor. During both events I remained completely calm, focused on the task at hand and centered. I did not have that "fight or flight" response I would normally have had during an emergency. It wasn't until regrouping after the emergencies that I realized how calm I had remained. The only thing that has changed in my life that could have created such a positive effect is that I started practicing TM—so I definitely attribute my decrease in anxiety, and increase in focus and calmness to TM.
Amy: How has life changed for you during Covid and do you think TM has helped you to cope with the challenges—both personally and at work?
Valerie: Life has changed in so many ways-including having to wear a face shield and mask at work for 10 plus hours a day, being relocated to answer the Covid hotline for the hospital I work for during the surges, and also less time with extended family, and fewer family and friend get-togethers. I definitely think TM has helped by giving me a perspective that allows me to focus on the BIG picture—we are healthy and happy and are on our way to a more "normal" life again.
Amy: What did you like most about your TM course?
Valerie: All of the content. Having my teacher available ALWAYS! I love that I can reach out any time and the teachers are always so willing to help answer any questions. I love all of it. The TM app is the best! All of the content on the app is great: there are videos and even lectures I have listened to on my way to work.
Amy: Would you recommend learning the TM technique to your friends and nurse colleagues?
Valerie: Yes! Absolutely. I actually have recommended a few coworkers to learn TM. I feel everyone, absolutely everyone, can benefit from TM. I know that one day my daughter will also learn TM—not sure when, I just know it will happen 😃.
Ready to contact a certified TM teacher?
---
Amy Ruff, RN BSN, is the education director and director of TM for Nurses nationally in the United States.