Jun 18, 2020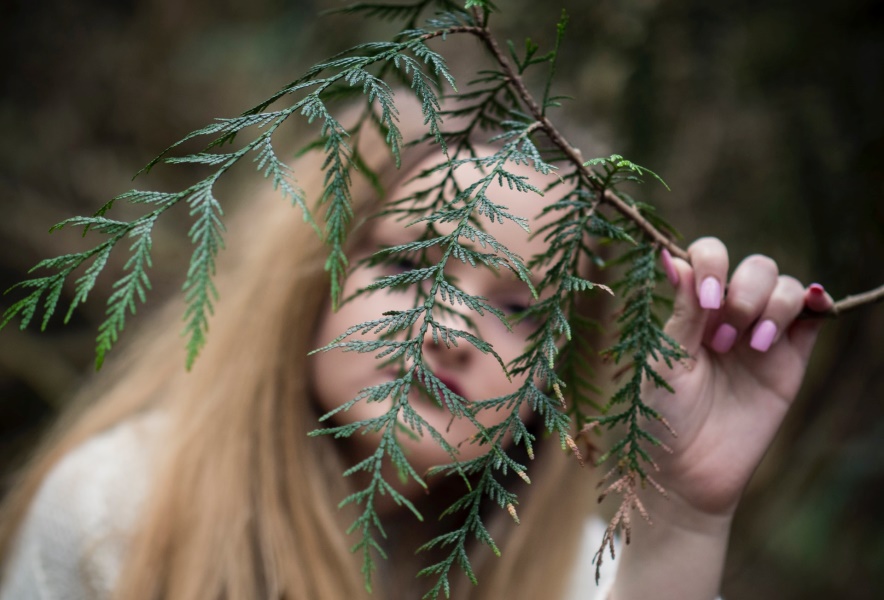 Ties to the Universe: Innovative Education for Meditating Girls Aged 10-16
---
"We shall not cease from exploration 
And the end of all our exploring 
Will be to arrive where we started 
And know the place for the first time."
– from Little Gidding by T.S. Eliot 
As parents, some of our fondest moments are spent watching our children investigate the world around them – totally immersed in the wonders of nature. Whether watching ants combine forces to move a morsel of food, clouds gathering before a storm, or a spider weaving its web, children are totally captivated by these everyday events.
Sharing the night sky with a young child is a special delight – seeing the moon rise, wondering how far away the stars are and, most importantly, how they got there in the first place. We have all attempted to answer the never-ending questions as best we can. Young people are by nature inquisitive – wanting to know the how, when, where and why of the universe. Myths and stories of the indigenous people of many countries and cultural traditions demonstrate the timelessness of this curiosity. Today, modern science provides children with a more objective and sophisticated explanation of the physical universe, but this can lead to even more questions.
Scientists often see the need of reaching out to children in order to give them a sense of the world that is inspiring, truthful and unifying. For example, children today can enjoy non-fiction bedtime stories such as Astrophysics for Babies, Quantum Physics for Babies, and Nuclear Physics for Babies by Chris Ferrie, a physicist, mathematician and researcher. Stephen and Lucy Hawking have co-authored the George series of adventure books; the purpose of their books is to describe aspects of the universe in a manner accessible to children. And, just recently, renowned astrophysicist Ray Jayawardhana has published Child of the Universe to help children fathom their place in the Universe and connection to the cosmos.
These delightful books give children a partial understanding of the laws of nature that govern our universe. The course Ties to the Universe provides both the understanding and the experience of natural laws—close up and far away– bringing fulfillment to children's search for knowledge.
Ties to the Universe is designed to reignite the inquisitiveness of girl students so they don't "cease from exploration."
Ties to the Universe gives students tools – 16 Principles of Observing the Outer and Discovering the Inner—to aid them in their exploration of the universe. They come to know themselves, to think deeply, to understand their connection to the universe and to find creative ways to be successful in those relationships. Starting with the early years of school, young students learn that the laws of real-world science are the same laws that guide human growth.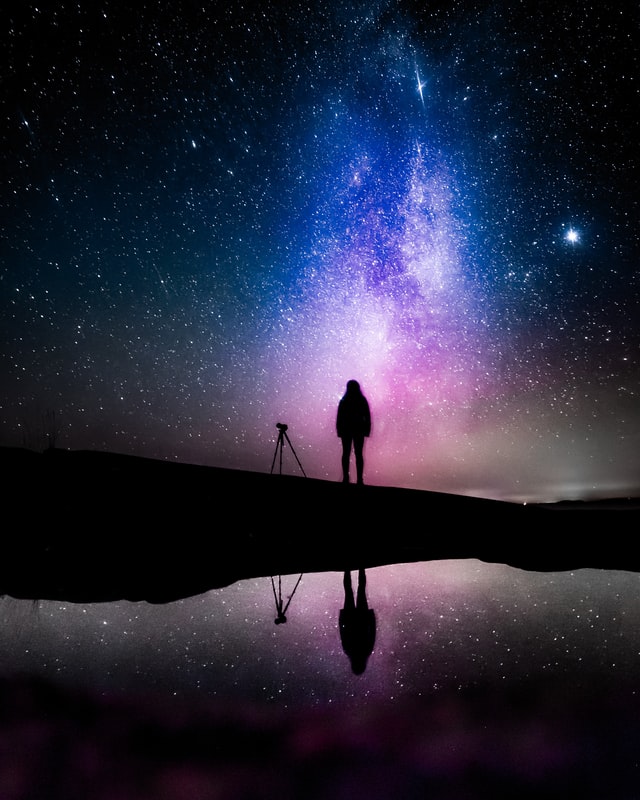 Just as we do, children need a real sense of connectedness. The TM technique gives them that experience within themselves. Because it is an abstract experience during meditation, the intellectual understanding of that connectedness, gained enjoyably in Ties to the Universe, complements the experience by enlivening their understanding, appreciation and fulfillment in life. Your daughters grow in values daily through transcending to deeper levels of the mind, developing creativity, intuition and focus—their total mental potential in all ways. The Ties to the Universe course then gives an evolutionary and practical structure to mature their thinking.
To support you–and all parents who practice the TM technique–during this pandemic, with all its accompanying restrictions and discomforts—TM for Women is inaugurating Ties to the Universe as an online course for girls who have learned the TM technique. Ties to the Universe will be available now, and also ongoing when social restrictions have been lifted to make this knowledge more accessible long term in the home.
Ties to the Universe is a series of live classes with professional educators who are also TM teachers. This online course unfolds 16 principles that simply and enjoyably give students an intuitive, profound appreciation of how the laws of nature–both intimately within them and also in the world around them–create and support life. For example, one principle, The Nature of Life Is to Grow, is illustrated by examples from the teacher, discussed, and then the students create examples of their own. Students experience the growth of a story, a work of art or examine the history of a great civilization, aviation, technology or investigate in whatever field their interest lies.
This project-based, live interactive program is fun and engaging for meditating children and teens. To be age-suitable, there are separate classes for ages 10-12 and 13-16. The course consists of 18 weekly one-hour meetings on Zoom, limited to about 10 students per class.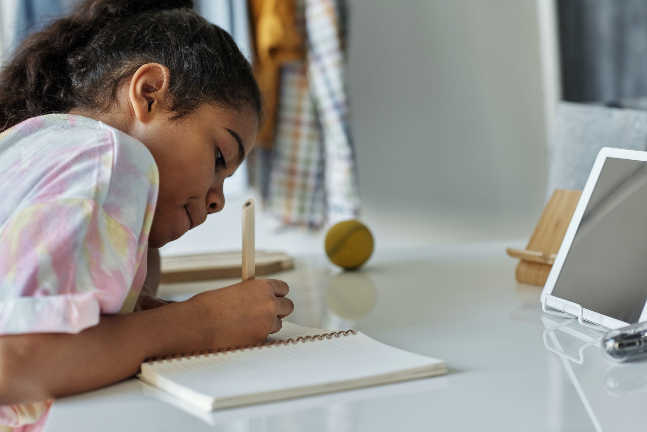 One student who has completed the first three lessons, commented:
"Ties to the Universe just gets you thinking so that when you are walking down the street or at school you notice something and you think 'umm' that connects with that principle. You see all the principles really working and it gets you thinking."

KL, age 11
Other comments by students:
"Ties to the Universe opens up your perspective, not just to the things you are interested in, but to everything about the universe. It gets me wondering about more things and wanting to have a deeper understanding of the world around me."

NA, age 13
"In Ties to the Universe you get to learn what the principles actually mean – you don't just hear them and know what the words are – you have an idea of what they mean."

JL, age 10
A mother of a participating 13-year-old girl, said, "It's lovely that you're doing this with the children. I know they will get a lot out of it. I've passed by and heard some of the conversations and it's very interesting and enlightening."
Another mom told us, "Ties to the Universe is very inspiring and beautifully presented. The knowledge is profound and integrates my child's experience with her surroundings and inner Self. Already she seems to be radiating greater confidence and deeper happiness. I highly recommend this for every girl who has learned TM."
I've taught this course myself in school settings and now, for the first time, have had the opportunity to teach it with distance learning through Zoom. This is an amazing course that provides your daughter with a real sense of connection between herself and her world. If you are a parent with a daughter between the ages of 10-16 and both you and your child have learned the TM technique, she is eligible to participate. For further information, 800-635-7173 or jhoffman@tm-women.org
If you or your daughter has not learned TM, contact us
---
Frances Clarke is an International Consultant for Consciousness-Based Education