May 14, 2015
The Solitude of Self
---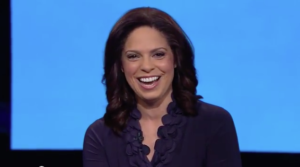 In Kate Bolick's new book Spinster: Making a Life of One's Own, the author credits five writers who helped awaken her to the glories of the solitary life: Neith Boyce, Charlotte Perkins Gilman, Edna St. Vincent Millay, Edith Wharton and Maeve Brennan.
Some of these writers lived during a time when choosing to remain unmarried was an unconventional lifestyle, and the solitary life was possible for only a select few women who could somehow obtain an education and earn a decent living—or who had their own means.
Yet according to Bolick, even though American women now have the same educational opportunities as men—and statistically are marrying less, marrying older and delaying or forgoing having children—a woman is still defined by the questions "whom to marry and when will it happen?"
Bolick, a single woman, wants to change that. She writes, "We like to pretend that only single people are lonely, and coupledom the cure."
To my mind it's a good thing if a woman who doesn't want to get married feels that she can make that choice without feeling marginalized. As a happily married woman without children, I myself am pursuing a lifestyle that is not exactly the norm either. So I applaud the idea that every woman can follow the lifestyle that suits her best, not a one-size-fits-all prescription deemed by society as the happiest, the healthiest, the ideal.
And as Bolick eventually discovers in writing her book, we don't really have to choose between independence and marriage anyway. She writes, "A wholesale reclamation of the word spinster is a tall order. My aim is more modest: to offer it up as a shorthand for holding on to that in you which is independent and self-sufficient, whether you're single or coupled."
Well, yes, I would have to applaud that aim too. It seems we women too often forget there is one thing that can help guide any women through life, whether young or old; whether married, unmarried or widowed; whether career woman, mother at home or both—and that is to embrace the part of you that is independent and self-sufficient.
This is not a new idea among great women thinkers, but it's certainly apt for our times, when every woman needs a trusty vessel to help her navigate the ever-evolving landscape of feminism and women's rights and the ever-increasing choices of lifestyle and career. Journalist Elliott Holt (in her Time magazine book review of Spinster) mentioned that Elizabeth Cady Stanton delivered a speech titled "The Solitude of Self" in 1892, when she was retiring as president of the National American Woman Suffrage Association at age 77.
Stanton herself was an unusual woman of her times—even though her father thought only boys should be educated, Stanton had managed to educate herself in Greek language and philosophy. As an early champion of women's rights, she also had a successful marriage, to fellow abolitionist Henry Brewster Stanton, and was the mother of three boys.
In her retirement speech she said, "No matter how many women prefer to lean, to be protected and supported, nor how much men desire to have them do so, they must make the voyage of life alone."
By "alone" I don't think she meant "lonely." Rather, I think she meant "self-reliant." For me personally, this resonates. Not only in a physical sense, such as if your partner or husband dies and you are left to support yourself and the children on your own, but in a spiritual sense and a relationships sense. Surely, if there is one lesson I have learned that has contributed to my happiness in life—in my work, in my marriage, and in every single friendship and family relationship—it's that relationships work out better when they involve two people who are already happy within themselves. Then the marriage or friendship or work relationship is a blessing, an abundance, two people overflowing in love and generosity of spirit. If instead two people are looking to the other one to fill them up, the relationship is off to a rocky start indeed.
In her speech Elizabeth Cady Stanton went on to say, "There is a solitude which each and every one of us has always carried with him, more inaccessible than the ice cold mountains, more profound than the midnight sea; the solitude of self."
This "solitude of self" is something that every woman already possesses, which never fails, which costs nothing and is not for anyone else to control or to take away. It can be developed no matter what your economic circumstances or choices in lifestyle, whether raising a family or living alone.
In fact, this solitude of self has been the inspiration for many great men and women throughout history. The Tao Te Ching says, "Where there is silence/one finds peace./ When there is silence/one finds the anchor of the universe within himself. The Buddhist Dhammapada says, "The one who has entered a solitary place/Whose mind is calm and who sees the way,/To that one comes insight and truth/And rapturous joy transcending any other."
Sybil, the oracle of Delphi famously advised, "Know thyself." Many great women, such as Emily Dickinson, Helen Keller, Emily Bronte, Clare Boothe Luce and Billie Jean King, reported vivid experiences of their inner silence, as described in Dr. Craig Pearson's beautiful book The Supreme Awakening: Experiences of Enlightenment Throughout Time—And How You Can Cultivate Them.
Here is an excerpt by Emily Bronte, author of Wuthering Heights, from Dr. Pearson's book:
"A messenger of Hope comes every night to me,
And offers, for short life, eternal liberty.
But first a hush of peace, a soundless calm descends;
The struggle of distress and fierce impatience ends;
Mute music soothes my breast — unuttered harmony
That I could never dream till earth was lost to me.
Then dawns the Invisible, the Unseen its truth reveals;
My outward sense is gone, my inward essence feels —
Its wings are almost free, its home, its harbour found;
Measuring the gulf it stoops and dares the final bound!"
While most modern women have a sense of what the "solitude of self" means, and have had some experience of reaching deep to their inner silence to make an important decision or to stay calm in a crisis, we all need help accessing it on a daily basis. But how? Most women today live a hectic life—striving to perform at work, ferrying the kids to soccer, getting dinner on the table and squeezing in a few hours of sleep. Without help getting to the silence inside us, it could, indeed, be as "inaccessible as the ice cold mountains."
Yet we need it now more than ever. It's the desire to access the solitude of self that is causing thousands of women today to turn to the Transcendental Meditation (TM) technique, to find that oasis of silence and self-sufficient happiness within themselves every day.
Research shows that when people close their eyes to practice TM, their mind experiences a state of consciousness that is different from waking, sleeping or dreaming. Scientists have identified it as a fourth state of consciousness, during which the body experiences deep rest and dissolves stress and fatigue. At the same time, the mind is experiencing a state of silent, pure wakefulness, an unbounded ocean of bliss, a unified experience of wholeness, a state of pure consciousness, in which the knower knows itself, and the mind is awake at its source, an unlimited reservoir of peace, harmony, intelligence and happiness.
With TM, this experience of inner silence is accessible to every woman, no matter how busy she is or how many demands on her day.
Soledad O'Brien, Emmy-award winning journalist and former CNN correspondent and a very busy woman, tells her experience of contacting her inner silence by practicing the TM technique: "I have a crazy schedule, I have four small children and I am always going, so the idea of calming my mind I thought, 'not possible!' But I was able to learn, I was able to do it, and I appreciate very much the opportunity to take the time to focus and meditate and it allows me to experience a state of deep rest and relaxation that can be game-changing; and sometimes a life saver in a crazy world. It helps alleviate stress and pressure when you're trying to balance life and being a mother. And as a journalist I feel healthier and have fewer stressful days and more energy and more clarity of mind. So that's all my own personal experience."
Oprah Winfrey, another famously busy person, described her experience of practicing the TM technique with a group of women in Fairfield, Iowa: "I walked away feeling fuller than when I'd come in. Full of hope, a sense of contentment, and deep joy. Knowing for sure that even in the daily craziness that bombards us from every direction, there is—still—the constancy of stillness."
---
Linda Egenes writes about green and healthy living and is the author of six books, including The Ramayana: A New Retelling of Valmiki's Ancient Epic—Complete and Comprehensive, co-authored with Kumuda Reddy, M.D.
More Posts by Linda