Jul 4, 2014
Success without Stress: An Interview with Robin Zabel
---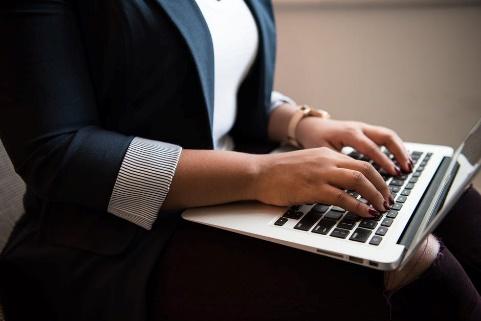 Janet: Robin, tell me a little about your career as a lawyer. Did you go to law school directly out of college?
Robin: My "legal" career has been a strange one. I guess you could say I was a late bloomer; I didn't go to law school until my mid-forties. Prior to that, I spent many years working my way up from secretarial to accounting/financial management positions. We like to believe that women are treated equally in the workplace, but I found that to be a rare occurrence, and because of that obstacle, my progress was sometimes difficult or slow.
Law school was quite a challenge also. I was, however, surprised that at 44 I still had a brain and was able to keep up with the hours of intense study needed for each class. I was actually older than most of my professors and worried that I may have made this particular career switch too late. Fortunately, I thrived and managed to get through in 2 ½ years and pass the bar exam the first time around.
Janet: Clearly you were ahead of the game, which must have given you a boost in getting a job.
Robin: The only hitch was – where I lived at the time, there were no jobs. So I did what came naturally for me—I got creative. I found accounting jobs, tweaked them to include in-house counsel work and simultaneously went back to studying This time I got my real estate broker's license… again on the fast track.
I said goodbye to my finance manager position at a Japanese health spa, studied up on construction law, commercial leasing and landlord/tenant law, and worked for several real estate development companies. Now, I could add sales to my controller/in-house counsel job description. Out of the lemons of a terrible job market, I made lemonade, limeade and orangeade. My employers were delighted!
Janet: You added so many skills and so much knowledge into one portfolio—your resume was diverse but integrated. Many women specialize just in one field and find even that to be overwhelming. With more than 51% of the workforce being women, only 13% holds executive positions.
Robin: I can wholeheartedly say that I owe the success I've had to the practice of Transcendental Meditation. I learned the TM technique when I was 17 and immediately noticed a vast improvement in my life—I even got along better with my mother! TM practice gave me an inner stability and flexibility that enabled me to adapt to a wildly chaotic, unpredictable childhood. For example, when I was young my family moved almost every year, often to different countries. I had to be resilient, open-minded and fearless. The experience of being settled deeply in myself as a result of TM was my "home" and quickly became important in my life. TM dissolved the inner boundaries to my spirit, allowing me to be undaunted in the face of so much challenge.
And TM gave me unexpected broad benefits, just by increasing my clarity and eliminating stress daily. It laid the foundation for the self-confidence, the ability to focus on my studies, the resilience I needed to achieve and persevere in male-dominated industries, the creativity to invent myself again and again.
The benefits I have enjoyed from TM have been very profound for such a simple, natural mental technique. I have carried it with me everywhere – I have meditated in a train station in Paris, in a hotel room in Nigeria, on a bunk bed in boarding school, and on a lanai in Florida overlooking the ocean—which is where I am now. And it looks like another beautiful day.
Robin Zabel is an attorney living in Florida
---
Janet Hoffman is the executive director of TM for Women Professionals, a division of TM for Women in the USA
More Posts by Janet