Nov 14, 2020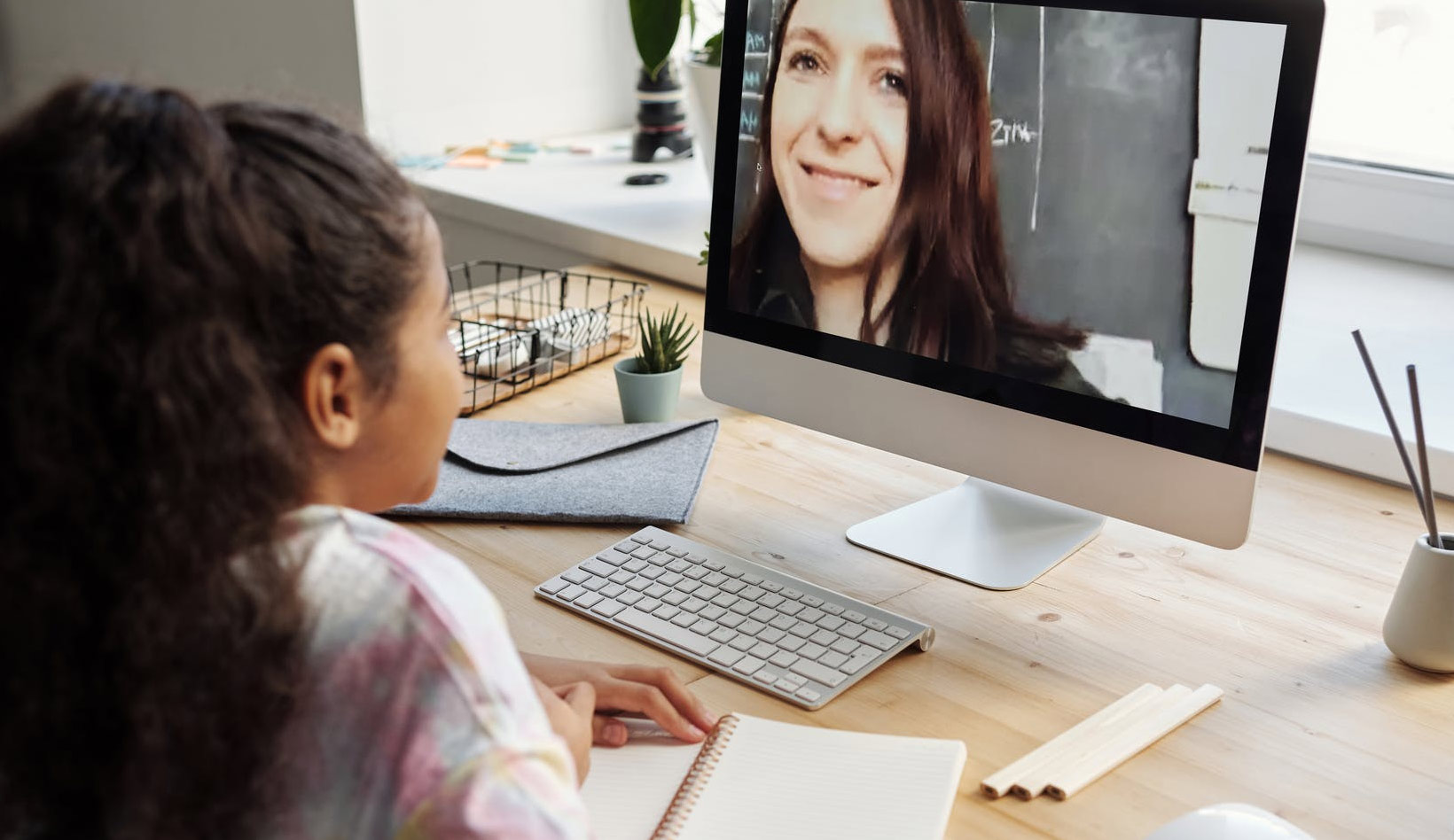 School Teaching Reimagined in the Year 2020
---
During the pandemic, teachers have had challenges that their academic training couldn't have anticipated. Unlike teaching in person, with distance learning teachers have had to work harder to connect with students—to ascertain if they had enough food, if they were frightened, if they understood the lesson, if they were even able to get online.
As time passed and there seemed no end to the separation from their friends, classmates, teachers and normal routines, students became frustrated and needed more emotional support from their teachers. The October 17th New York Times column In Her Words featured a fourth grade teacher who held online events to lighten her students' moods during class time; she scheduled a Crazy Hair Day, a Crazy Accessories Day, time to share photos of things at home that supported them emotionally, and a dance party.
Many teachers have been creative and flexible and fulfilled their responsibilities admirably this year. But teachers have to find ways to deal with the longer hours, the strain to meet academic demands as well as support the students' emotional health, and the time and energy needed to take care of their own personal and family's needs.
A lot of schools have resumed in-class teaching. The requirements of space and activity are different now. The looming threat of becoming ill or spreading illness is ever-present. Not all schools deal with the pandemic requirements efficiently or successfully. Teachers, now front-line workers themselves, have always had the potential to burn out. We spoke with two teachers who have found a way to maintain their energy, joy, patience and focus while re-inventing teaching to meet the demands of 2020.
Catherine is a fifth grade Special Education teacher in Connecticut.
Q: Catherine, how is teaching different for you during the pandemic
A: I have been teaching for 27 years, so 26 before the pandemic. Teaching during the pandemic has been difficult in many ways. The greatest challenge has been helping my students feel capable, connected and supported. My students have all kinds of learning challenges so supporting them emotionally during this time has been as important as supporting their academic needs. Spending time during our sessions just checking in with them is extremely important. We spend time at the start of every session just chatting and connecting.
Q: What are some of your favorite interactions with your students?
A: The kids love to share personal stories—I've loved meeting so many of their pets! They've heard stories of my dog, Otis, and now they've had the opportunity to meet him as well. Staying connected with families has also been extremely important. Parents have been wonderfully supportive and appreciative of the work teachers do. I would have to say the connections I have with my students and their families has been one of the few gifts of the pandemic.
Q: Has the Transcendental Meditation technique strengthened you personally and professionally during this pandemic?
A: At the beginning of our period of teaching from home it felt as though we were working twenty-four hours a day. From the start, I have been practicing the TM technique daily and I can honestly say that it has saved my sanity. Staying focused and keeping a peaceful heart/mind during a time so fraught with loss and uncertainty has been a goal for me. Each morning TM grounds me and sets a calming space in which the stressors and stress of the time are released. I can also feel the physical impact of TM. I am new to TM and it could not have come into my life at a more important time. My meditations are the time of day when I am reset and reminded of what's most important. It helps me keep the perspective that makes sending love and support to myself, my family, my friends and my school community a priority.
Jody has a Masters degree in Education and is an Instructional Coach at Mundo Verde Bilingual Public Charter School in Washington, DC.
Jody oversees teachers and listens to their stories and challenges. By connecting on Zoom for eight hours every day since March, she is part of an instructional leadership team that advises, supports, and helps the teachers stay grounded in their mission.
Q: How many years had you been teaching before the pandemic closed schools down?
A: I was a classroom teacher for five years. This is my fourth year serving as an Instructional Coach. As an Instructional Coach I am responsible for facilitating new staff training, ongoing professional development, and dedicated cycles of professional learning and coaching to create more equitable outcomes for all students through improving and deepening teacher practice. Our school mission is grounded in sustainability, bilingual education, and project-based learning. We begin each morning in Crew, or morning meeting, where we build authentic relationships with students—creating safety and belonging through intentional greetings, team-building initiatives or collaborative games and activities. This provides a space for students to share and play among each other.
Q: What are your favorite experiences of teaching?
A: My favorite experiences in teaching are all rooted in watching my students be leaders of their own learning—seeing their creativity and perseverance flourish when they feel supported by teachers and classmates. There is nothing better than watching a group of 4th graders in a collaborative initiative and then hearing them reflect on how they could have made that experience more inclusive, or on different ways they could have communicated. Similarly, playing soccer or doing sidewalk chalk art during recess, or seeing students devour books during independent reading, or any moment where students are learning through play and discovery, are always my favorite experiences as a teacher. I love seeing students involved in work that they believe is important. For example, first graders design garden and compost systems for our school, third graders tackle city-wide water issues and fifth graders design sustainable solutions for school materials and advocate for diverse and equitable representation in local government. Education must allow and prepare our children to lead us to equality and sustainability.
Q: Is teaching during this pandemic difficult? Have you found creative ways to allay the pressure for yourself and your students?
A: We are not currently teaching in person. Our school is still fully virtual. We are figuring out what engaging in meaningful, authentic, in-depth projects looks like in this "new normal", which hopefully will bring about change towards a more equitable approach to education. We have found creative ways to allay the pressure, such as gathering each morning for Crew virtually to play games, share topics of interest to the students and discuss feelings. We provide lots of instruction in small groups and offer flexible schedules with recorded lessons for families to engage with on their own time. We also meet as a staff for an adult Crew four days a week to maintain staff culture. We have just begun to workshop plans for a hybrid reopening but there is still a lot of uncertainty. We stay focused on equity, empathy, collaboration and community to inform all of our decisions and keep us moving forward together.
Q: How has your daily practice of Transcendental Meditation affected your experience and outlook, mentally, physically, and emotionally at this trying time?
A: My mom says I would have crashed and burned a long time ago, were it not for Transcendental Meditation—it is vital to my existence…truly. Schools are carrying tremendous pressure right now and our work directly impacts arguably our most vulnerable population: children. As a school leader (we serve over 900 students and I work with close to 100 instructional staff members), I must remain physically, emotionally, mentally, and spiritually healthy and balanced. This is easier to do with the daily practice of TM. With TM, my time for Self is built in. My efficiency is dramatically improved, my level of focus and depth of awareness are ever-growing. I am able to easily affirm the experiences of others, seek perspective and provide support. I remain mostly optimistic amid the profound crises facing American schools. I know that all of these attributes are strengthened by my regular TM practice because through TM I achieve reduced stress, anxiety and toxicity, creating new space for love, appreciation, and joy.
Unfold your full potential: Contact a TM teacher
---
Janet Hoffman is the executive director of TM for Women Professionals, a division of TM for Women in the USA
More Posts by Janet