Sep 26, 2023
Composer, Musician, and Singer Jane Pitt: Expressing Happiness Gently in Song and Music
---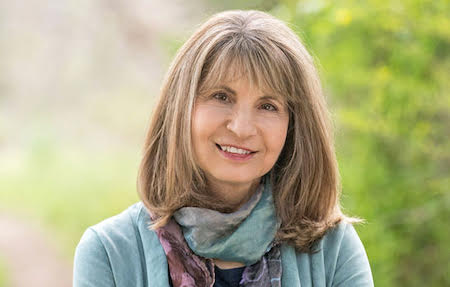 Jane Roman Pitt resides in Asheville, North Carolina, where she is kept busy being a mother, grandmother, educator, singer, composer, author, and TM teacher. She began performing at age 15, and in 1974 she released her first album of uplifting music, "This Beautiful Feeling," on the New Age label Unity Records. It has been recently re-released by Merry-Go-Round Music. Five more albums followed, and as Lady Lullaby she has recorded two award-winning collections of contemporary lullabies. She won a Parents' Choice Foundation Gold Award and the Grand Prize at the Amadeus Choral Competition for her song "Remember." Jane is currently writing a book in collaboration with Carnegie Hall's Lullaby Project about the importance of soothing music for people of all ages.
Detroit Jazz wrote, "Jane sings her songs direct and unadorned as if the words themselves were important and sufficient. And they are."
Q- Jane, I'm so glad you could take a couple of minutes to speak with me. First, can you tell us if there was something specific that inspired your focus on music as a teenager?
A- Exposure! I was very lucky that my parents were both musicians, so I grew up with music in the house and felt like it was a natural part of life. I had the opportunity to take music lessons, so I played piano, flute, and oboe, and then found the guitar and fell in love. I think that it's really important for children to be surrounded by music early on—studies show that it has all kinds of benefits for the mind and body.
Q- Alive Magazine describes your compositions as relaxing for kids and grown-ups alike and Detroit Jazz described your work as "meditative and reflective." What is the source of your ability to communicate these qualities through music and lyrics to your audience?
A- I was naturally drawn to gentle music, but when I learned Transcendental Meditation at the age of 20, it was the source of inspiration to express what I was actually experiencing. There was suddenly more happiness to write about than sadness, and those songs seemed like they had a calming effect on both me and my listeners.
Q- Did you begin writing songs that appeal to children once you had become a mother?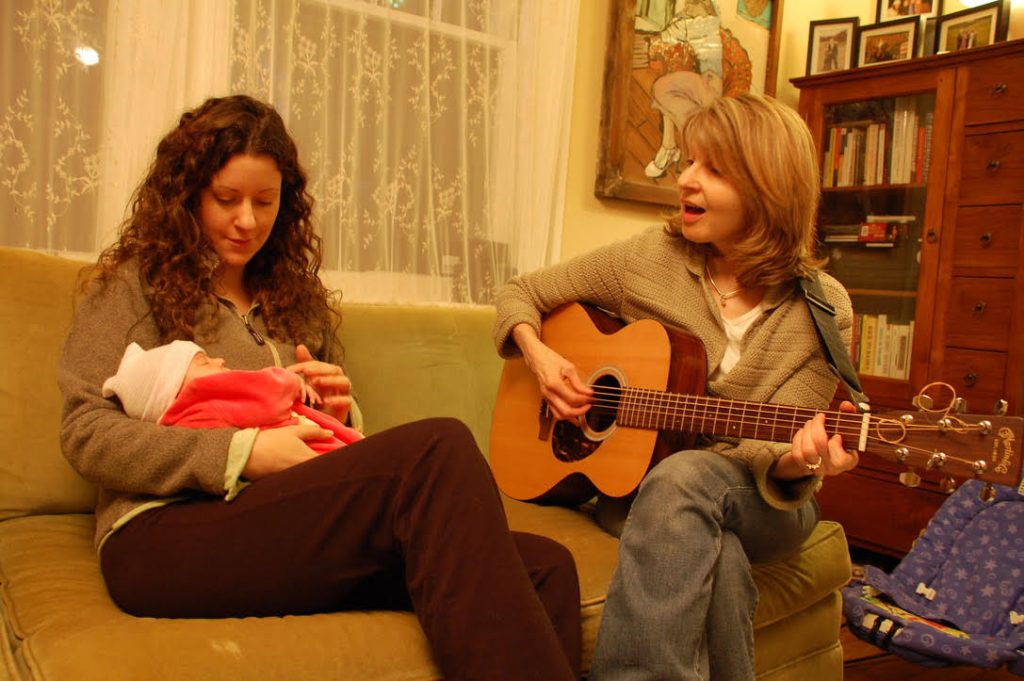 A-It actually was when I was about to become a grandmother. I wanted to give my new granddaughter a special present to tell her how excited I was to meet her, so I decided to write her a lullaby. Then I started collecting lullabies, both old and new, and began looking into the interesting stories behind them. Like: who would write a song where the baby and the cradle fall out of a tree?? There are lots of theories about that one!
Q- Have your compositions been performed by professionals other than yourself?
A- Yes, I've been lucky enough to have my published choral pieces performed by lots of choirs around the country. It's always thrilling to hear a performance of something that I wrote.
Q- Cadence Magazine, a quarterly review of jazz, blues, and improvised music described your original songs as "very sunny things about nature and hope." Many performers say that stress, loss, and tragedy can inspire their writing skills. What's your perspective on that?
A- Great question. We're human and we all have human experiences of ups and downs, and love and loss, and if you like to express yourself in an artistic way those feelings will come through your art. I've had lots of experiences of all kinds that are good material for both sad and happy songs. But somehow, because of my long-time TM practice, I seem to find more positive feelings to express than negative ones. It's not anything I try for, it's just the way it comes out.
Q- Which is your favorite of your songs so far–if you have one–and why?
A- My favorite song may be one that I didn't write. It's called "I Am, I Am," by Naomi Carol Hirshhorn, and I learned it when I was 18. Since then, I've been singing it for every possible occasion: weddings, funerals, parties, religious services, meditation gatherings, and with my students in elementary school. The lyrics are very simple and beautiful, and express the connections between us and nature.
Q- Do you have advice for aspiring musicians–especially for female musicians?
A- Oh it's so much better for female musicians now than when I was starting out! You have to know that you can do absolutely anything that you have a desire to do. It just takes having a passion for doing what you love, and then developing the skills–and practice, practice, practice—to do it the very best you can in your own way, with your own unique voice. And having a tool like the TM technique gives us the stability, energy, and clarity of thinking to help make all that happen.
Realize your creative potential: Find a local TM teacher
---
Janet Hoffman is the executive director of TM for Women Professionals, a division of TM for Women in the USA
More Posts by Janet