Dec 10, 2013
Beautiful Just the Way You Are
---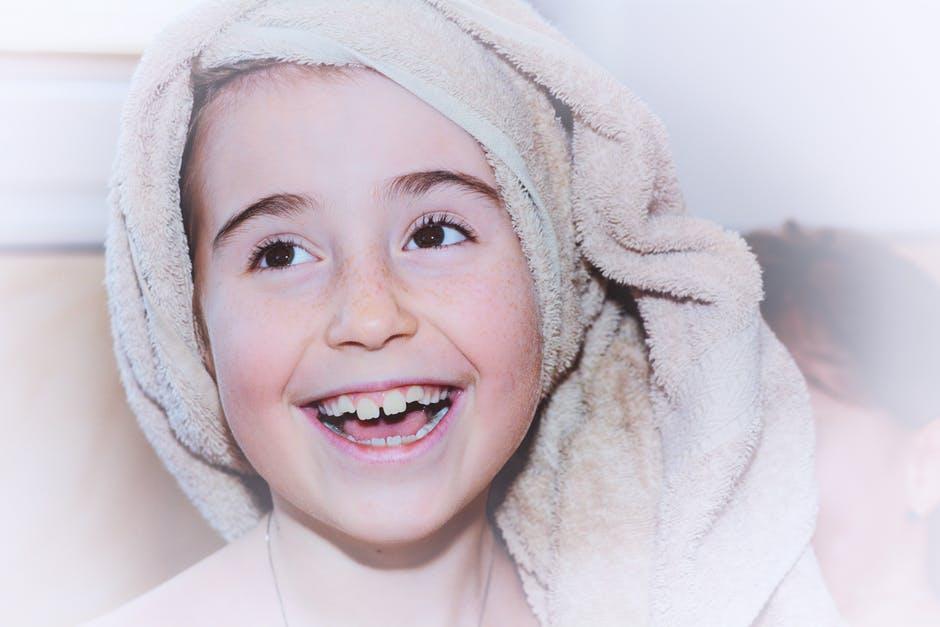 Anyone who has been an adolescent girl knows the kind of crazy and negative thought patterns that can circulate through the brain when a girl thinks of her own body. I remember spending hours in front of the mirror, trying to change my hair, my face and every part of me to be more beautiful and appealing. And I was convinced that if I did look like the models I saw in the magazines or the popular girls at school, then I would feel more happy, more admired, more loved.
If anything, girls today feel more pressure than ever, not only to fit in with their peers, but to fit in with the perfect body image that they are constantly viewing in ads, magazines, TV and social media. If they feel bad enough about their looks, they can even disconnect from normal life, avoiding activities like attending school or even speaking up with their own opinions, a Harvard study found.
This obsession with looks is not just a question of overcoming typical teenage angst—research shows that negative body images, especially among pre-teens, can lead to eating disorders, acting out sexually, drinking, suicide, and bullying.
Yet what can be done about such a prevalent cultural bias toward only perfect body images? Can we really stop the media from objectifying women?
New York City thinks they have a way to turn the conversation around. Through bus and subway ads, an inspiring ad campaign that ran in NYC was designed to tell girls aged 7 to 12 years old that they are beautiful just the way they are.
According to the NY Times, city officials cited evidence in The American Journal of Maternal/Child Nursing that more than 80 percent of 10-year-old girls are afraid of being fat, that girls' self-esteem drops at age 12 and does not improve until 20, and that the drop in self-esteem is tied to negative body image.
To help stem the tide of low self-esteem among girls, the city is being plastered with posters depicting ordinary girls saying, in effect, "I'm glad to be me."
For example, one ad featuring DeVoray Wigfall, a robust, laughing 12-year-old from University Heights in the Bronx, says "I'm a girl. I'm funny, playful, daring, strong, curious, smart, brave, healthy, friendly and caring." The ads show girls of different races and sizes, some playing sports and one in a wheelchair. Each one ends with the campaign's overall slogan: "I'm beautiful the way I am."
I think this is a great step toward ending the objectification of women in the media. A great way to help girls take charge of their own body perception: to say, "I'm me and I'm loved and appreciated and that has nothing to do with how well I fit the media's super-thin (and often PhotoShopped) body images."
The city's campaign also aims to increase self-esteem through physical fitness: as part of the NYC Girls Project, the City of New York is offering physical fitness classes for girls through the parks department, as well as a pilot program addressing self-esteem.
Another proven way to increase girls' self esteem is to practice the Transcendental Meditation technique. "Since I started meditating, I don't worry so much about what other people are thinking of me," said one 12-year-old girl. "I feel happy."
Research on TM shows that children who practice it regularly enjoy greater self-esteem as well as improved academic performance, increased memory and heightened creativity. The Transcendental Meditation technique helps build self-confidence from within. When a young girl meditates, she experiences deeper levels of intelligence, creativity, happiness and energy. At the same time, the deep relaxation gained during the TM technique reduces stress and anxiety. By unfolding their own inner nature, girls naturally grow in social skills and self-worth.
It makes sense that the NYC campaign was started by a woman, 38-year-old Samantha Levine, the mayor's deputy press secretary, who serves as the project's director. She was motivated to take action when she read that grade-school girls were wearing body-shaping undergarments and getting plastic surgery to become thinner.
The idea for the campaign took off, and for the posters, she enlisted the children of friends and other city workers.
"I think every mom has worries," said Twanna Cameron, whose daughter was featured on a poster. "We can't all be models, we can't all be superthin."
---
Linda Egenes writes about green and healthy living and is the author of six books, including The Ramayana: A New Retelling of Valmiki's Ancient Epic—Complete and Comprehensive, co-authored with Kumuda Reddy, M.D.
More Posts by Linda