Aug 12, 2022
An Interview with Registered Dietician Katie Farrell
---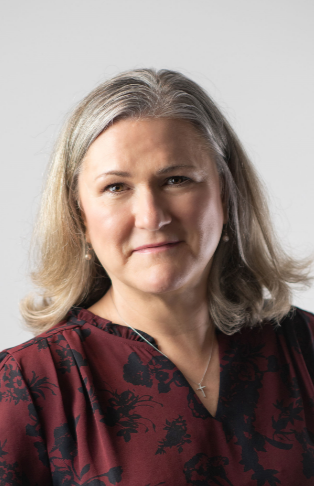 Katie Farrell Rogers is a registered dietitian working for a medical device company as a Clinical District Manager. She recently graduated with a master's degree in Leadership and Workplace Conflict Resolution. Katie manages a team of 11 clinicians, including nurses, dietitians, a pharmacist, and a physician assistant, who train customers on how to use medical devices to help manage insulin-requiring diabetes. Her team is located in three states—Washington, Oregon, and Alaska. A combination of scientific, health and managerial knowledge and skills is necessary for the important work that Katie does daily.
Q- Katie, thank you so much for taking time out of your busy schedule to answer our questions! As I understand it, a dietitian helps people fulfill healthy goals by designing a nutrition plan that addresses physical conditions and needs while taking dietary preferences (like vegetarianism) into account. What attracted you to this profession?
A- Working as a dietitian provides an opportunity for a diverse career. While some dietitians do help clients fulfill health goals by designing a nutrition plan, the diagnosis comes from their physician or advanced care practitioner. I was attracted to this career because as a teenager I worked in a hospital kitchen serving food to hospitalized patients where I saw that dietitians design specific diets for patients based on their specific needs and diagnosis. I was interested in helping others and also in maintaining my own health. When I researched the type of jobs dietitians could have, I was impressed with the variety of opportunities registered dietitians could have–healthcare, wellness programs, and even food science.
Q- Did you spend time working as a dietitian before deciding to employ your skill in this specialized way with diabetes? And, if so, what motivated you to eventually take on this managerial position?
A- Yes, I was an inpatient dietitian and an opportunity became available in the diabetes outpatient clinic. I loved helping patients realize that controlling diabetes is possible with the right education and resources, including medical devices. I was able to work with clients individually and also taught group classes. Meeting patients where they are is very important—learning about their life and the support they have at home is critical to how they will be able to manage.
How diabetes affects a person varies a great deal. For example, Type 1 diabetes is an autoimmune disease that requires insulin immediately upon diagnosis, often in childhood. It can be a challenge to manage type 1 diabetes and a lot of support helps the patient live a long healthy life. Type 2 diabetes has many different possible causes, tends to be progressive, and can lead to the need for insulin to manage blood sugar. A quote I love is "Controlled Diabetes is the leading cause of nothing" by William Polonsky, president and co-founder of the Behavioral Diabetes Institute. That quote has motivated me for 20+ years to continue to help people control their diabetes so they can live a long and healthy life.
Eventually, after several years of working directly with patients, I had an opportunity to manage a diabetes education clinic. This position eventually led me to join the medical device company that I work for now, training patients and health professionals on diabetes technology. After a year I was offered the role of district clinical manager and have continued in that position for four years.
Q- Coordinating the efforts of a team requires the ability to communicate effectively, emotional awareness, organizational skills, ability to delegate, and problem-solving skills. What prepared you for that kind of role—did it all come naturally to you?
A- In my role managing a diabetes clinic I was selected to participate in a year-long leadership development program. We met weekly, studying subjects including emotional intelligence, crucial conversations, conflict resolution, and leadership skills such as active listening and problem-solving.
Q- What are some of the more unusual challenges you've had to meet in managing a team?
A- One of the most difficult was about two years ago when my team started to turn over; it started with one of my best team members due to maternity leave. Then some other team members decided to leave and I had to hire about half my team in a relatively short period of time. Having so many new team members takes its toll on time and the ability to focus on other routine tasks. Now I have a full team and every member of our clinical team is amazing and I appreciate each of them for their individual contributions as well as their contributions to our district team. I enjoy developing my team and creating a positive culture and work environment.
Q- When did you learn the Transcendental Meditation technique? TM significantly reduces stress and fatigue and increases focus and creativity—how did it help your capacity to be effective?
A- I learned the Transcendental Meditation technique on December 5th, 2020 and found I could do TM easily though I had expected it would be hard for me. I started my master's program in January 2021 and I'm convinced that without TM I would not have been able to balance both a demanding full-time job and the demands of a master's program. The investment of 20 minutes twice per day to do the TM technique is like an investment of time that pays dividends. After my afternoon meditation period especially, I have more energy, allowing me to be efficient and calm throughout the evening. Prior to learning TM I would often be exhausted after work, but with TM right after work, I have more energy and less stress.
Q- Women professionals also want to be fulfilled in their personal life. There is a body of scientific research showing that TM enhances interpersonal relationships. Have you found that the TM technique improved your relationships, even outside of work?
A- Yes, I have more capacity to handle stressful situations and I am able to remain calm, which helps defuse stressful situations or interactions with other people. When I am centered and balanced myself, I find that it helps others who are around me. It seems my energy makes others feel more relaxed. I've been told by co-workers and family members that I bring a sense of calm.
Q- Anything you'd like to add?
A- I recommend Transcendental Meditation as a way to reduce stress and help with life balance. As a result, I've also noticed that I am now more aware of the beauty in the world, particularly in nature.
Have More Success and Less Stress in Your Career: Contact a TM Teacher
---
Janet Hoffman is the executive director of TM for Women Professionals, a division of TM for Women in the USA
More Posts by Janet