Jun 6, 2015
Violating the Laws of Nature
---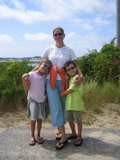 Should I take a job that takes me away from my family that allows me to be a better provider, or should I take a job that pays less but allows me to spend time with them? If I offer my friend advice, will it be appreciated or resented, will it do more harm than good?
How do we know what action will bring the best results for all concerned? Nobody has written a guide on how to always do the right thing. At the most basic level, we want to uplift, nourish and support; this requires that we act in accord with natural law.
Natural law has objective everlasting existence. We can't really "break" a law of nature—in the sense that we would in some way alter the law itself—because natural laws are indomitable and immutable. We aren't capable of breaking nature's laws, but we can violate them by acting inappropriately in the context of those laws.
As much as possible we try to avoid pain and suffering, so the adherence to laws of nature is a natural tendency within us. We know that a campfire is harmful to the touch, so we steer ourselves and our children away from it. We know that smoking—though the consequences may not be felt until far in the future—is harmful, so our common sense dictates that smoking is a bad idea. But the actions and effects involved in violating laws of nature are most often very subtle.
Violating laws of nature may produce immediately noticeable ramifications or may not, and sometimes we aren't even sure if there are ramifications, and sometimes we don't care—immediate pleasure may outweigh distant punishing results in our momentary need for satisfaction. Out of carelessness or denial or lack of awareness, we violate laws of nature a lot.
Acting in accord with natural law produces evolutionary benefits, in turn making us more capable of acting properly in the future, and it affects the environment and those around us in a positive way. But how can we calculate the potential implications of every action and determine the best course of action in any given situation? With seemingly innumerable laws of nature, what chance do we stand to always be in harmony with them?
Let's look at the big picture: when we consider the universe, we see that there are laws of nature functioning within everything, creating each particle of creation and guiding its relationship with all other particles. For example, we see order in the planetary orbits of the sun and the electrons around the nucleus of the atom. We observe that we sneeze and cough and yawn and grow by inherent intelligence in our body's functioning, not by intellectual planning from our side. From the microcosm to the macrocosm we see a display of the cosmic intelligence, creativity, and organizing power of nature.
These evolutionary, orderly, structuring principles or laws are embedded in the very foundation of all that exists.
Unified field physicists say that there is one infinite unified field of pure potentiality that manifests itself eternally in every diverse particle and wave of the ever-expanding universe. From this fundamental level, the laws of nature silently, automatically, and objectively administer every aspect of life. The state of pure consciousness that lies at the basis of our conscious mind is this same fundamental state. The source of our thought is an infinite source of energy, intelligence, creativity, and organizing power—we are lifelong witnesses to the fact that we never run out of thoughts, each a reflection of those qualities to the degree that our consciousness is developed.
Through the Transcendental Meditation technique, we experience progressively subtler levels of thought and the source of thought deep within the mind—unfolding the foundational qualities of life in accord with laws of nature within us, and around us. Because our actions are based on thought, and our thoughts are only as powerful, effective and evolutionary as the level of our consciousness, we can see that regular practice of the TM technique—which allows us to access this field—would increasingly align our thinking with that fundamental intelligence at the source of creation and at the source of own thinking process. This in turn would allow us to spontaneously act in accord with the underlying laws of nature that uphold the order and evolution in the universe.
These are the means by which we can always spontaneously (which means without having to deliberate about what is the right thing to do) live in harmony with everything and everyone at all times.
In his book, The Science of Being and the Art of Living, Maharishi, the founder of the Transcendental Meditation program, said, "…the technique of how to make full use of the almighty power of nature is not on the level of thinking, understanding, reasoning, discriminating, or feeling. It is on the level of Being."
Social scientists have verified the increasingly positive moral reasoning and harmonious behavior of those practicing the TM technique. When we consider that our actions affect our children, our grandchildren, our clients, patients, parents, pets, the environment, the neighborhood, our country, our world—can we afford to create any influence that is less than beneficial?
As women, our internal voice is always urging us to nourish and support, but sometimes we don't know the best way to do that. TM enlivens within us that nourishing unified field of all the laws of nature that connects us to everything else, spontaneously giving us the most appropriate, evolutionary, supportive response to every situation.
---
Janet Hoffman is the executive director of TM for Women Professionals, a division of TM for Women in the USA
More Posts by Janet