Jun 5, 2014
Telling Stories that Touch the Heart: An Interview with Documentary Filmmaker Leigh Badgley
---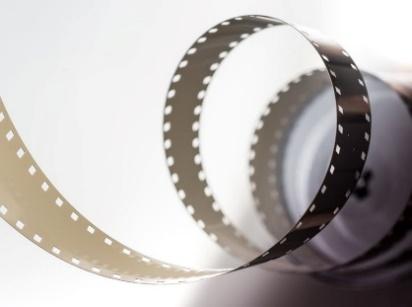 "I try to tell stories that show how much we can learn from Nature, from ancient cultures, indigenous people and each other. If you want to reach people, you have to touch their hearts. When your story sings, you will reach them. And then magic happens!" — Leigh Badgley
Leigh Badgley has been making films since the early 1990s. Her library of important, inspiring documentaries includes Greenpeace: Making a Stand, winner of the Leo Award for Best Documentary and the Special Jury Award at the Explorers Club Film Festival in New York. This film helped preserve the forest homeland of Argentina's indigenous Wichi people and was showcased at the World Peace Forum in Vancouver. The Dolphin Dealer features Ric O'Barry, star of the Academy Award-winning documentary The Cove, and exposed a controversial dolphin capture program in the Solomon Islands.
Culture-oriented films include True Prince: Vladimir Malakhov, a performing arts piece that won several prestigious awards including Best Arts Documentary at the Hot Docs Festival, and How the Fiddle Flows, in collaboration with the National Film Board of Canada on Métis music and dance.
Leigh is currently producing two new seasons of the hit TV lifestyle series Namaste, an instructional program on yoga that is being shown all over the world.
When did you first become interested in working in film?
I have always loved film. I am a very visual person and I often think in pictures. I love images and color, and to me, film is a very natural way of combining my love of art, storytelling and traveling.
Film is a particularly powerful medium because it combines images, music and the spoken word. People often react to film in a very visceral way because they are hearing the message, they are seeing a picture and they are also hearing music. So, film is a very powerful tool for creating change and transformation in people. It is important for me to work with a vehicle that really touches people hearts. And good films can do that. Film is just a particularly intense and powerful tool for change.
What is your biggest goal as a filmmaker?
I want to continue making films and television programs that touch people and change their lives in some positive, life-supporting way. To know that you have affected someone's heart and helped them live a better life is so fulfilling for me. There is nothing more important than to be a vehicle for positive change.
What is the secret to good documentary filmmaking?
If you can tell the story in a way that touches somebody's heart, that is everything. Otherwise it is just an intellectual exercise. We are all exposed to so much knowledge, and there are so many messages every day—the brain is on overload, —so if you can bypass the cerebral aspect of somebody's being and really touch their finest feeling level, then you have the chance of being a really good documentary filmmaker. You look for the story and the way of telling the story that can really resonate with people.
When you are making a documentary—because it is not a scripted show, it's about real life—you don't really know what it's going to be about until you start making it. You start uncovering what the story is through interviews and research, and you discover stuff all the time that you didn't know when you set out to make it. So you open yourself up to be guided by the message, and you uncover it. You have to really open up and be as innocent as possible to discover the truth of the story. And once you do, if you are lucky, the story pretty much tells itself.
You both practice and teach the Transcendental Meditation technique. How did that journey begin?
I was a student at the University of British Columbia at the time, and I happened to pass by a poster with a picture of Maharishi. I had never seen his picture before, I had no idea who he was but I knew as soon as I saw his photograph that I had to do whatever he said. The poster said something about stress reduction and to call a number. I attended an introductory lecture a few days later, and started the TM course right away.
Maharishi talks about the restlessness of a seeker and those words really resonate with me because as a creative person I have a certain inherent restlessness. All artists have this drive, this intense need that is bigger than oneself, to communicate. Whatever it is that is going on internally, you simply must get it out.
This restlessness that Maharishi talks about spiritually completely made sense to me. I wanted to know what the bigger picture of life was – I wanted to know what is the mystery, what is the universe all about. So once I learned TM I kept going. I took all the advanced courses that were offered, including the TM Teacher Training course.
Has practicing TM had an effect on your creative work or your personal life?
The secret to being a good artist is to open yourself up to greater creativity and the consciousness of the universe – to let it flow though you so that your work is no longer yours, you are just a spokesperson. To be able to tune into that and let it flow is amazing.I can't imagine being successful as a filmmaker or writer without daily TM practice because it helps me open up a portal to creativity that I otherwise would not have had.
And I can't see myself surviving in the film industry without having this practice. The industry is so intense and stressful. I really feel grateful, sometimes to the point of tears, that I was lucky enough to discover TM. I don't know what I would have done if I hadn't found this practice. I am very happy that I have a creative profession, and I am convinced that practicing TM helped me discover this profession because I did not set out to do this – I came to it rather late in life. I am scared to think what might have happened if I hadn't learned the TM technique.
I do not want to get to my deathbed without having explored the inner world and the mysteries and the real truths of the universe and life .If I had just lived my life focused on the outer world, I would feel shortchanged and I would feel that I hadn't done everything I could have to get as much out of life as possible. And I want that. I want it all. So I am so happy to have found Transcendental Meditation and this orientation.
For more information on Leigh Badgley and her work, visit: www.leighbadgley.com
---
Helen Creighton is the national director of TM for Women in Canada.
More Posts by Helen