Jul 1, 2013
Birds of a feather flock together!
---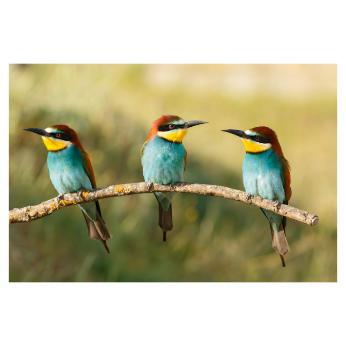 Sometimes women love to spend time with women, men with men, just as sometimes children with children, teenagers with teenagers. It's natural. Can we use that time of getting together with other women to enhance our spiritual lives and to improve the world on a deeper level?
Today women comprise more than half of the workforce in America, and many of those women are also the main caregivers for their family. Coming home at the end of a workday and attending to children, household chores and preparing a meal can be overwhelming. As women, we often put other's needs before our own, yet taking some time to nourish our self is often the best way to both nourish our family and be most efficient in our responsibilities.
A way to nourish ourselves most deeply is through the experience of inner silence, our own pure consciousness. This silence is the experience of the transcendent, effortlessly available to everyone through the practice of Transcendental Meditation. This is an ocean of soothing softness, renewable energy, and a release from the stress of the day. It is the purest form of being pampered, the highest form of luxury.
When practicing meditation together in a group, especially with other women, the softness of the atmosphere created by the refined physiologies of women creates an outer soothing experience that enhances the inner experience of that nourishing ocean of soothing silence. This increased feeling of softness creates a richer spiritual experience, and also helps to melt the hardness and aggression so prevalent in the world today.
Women are taking a more active role, yet often a spiritual approach, in trying to solve the many problems we face today. We are all interconnected more than ever via the internet and social media. What's happening in the 24/7 news cycle and social media affects the entire collective consciousness. When we come together to meditate, we transcend the outer turmoil reflected in the collective consciousness, and actually nourish and soften the collective consciousness from the deepest level within.
Let's unite as women to deepen our own spirituality, while at the same time radiating a tangible softening effect in the world around us!!
---
Ann Purcell is a poet, an award-winning author, a songwriter and CD producer, a regular contributor to the Huffington Post, and has been featured in podcasts and radio shows. She is an international leader of TM for Women.
More Posts by Ann