The Transcendental Meditation technique is an effective way for anyone to relieve stress, gain inner peace and promote mind-body health.
According to the American Heart Association, the Transcendental Meditation technique is the only meditation practice that has been shown to lower blood pressure.
The AHA scientific statement* also reported the finding that lower blood pressure through Transcendental Meditation practice is associated with substantially reduced rates of death, heart attack and stroke.
The AHA scientific statement concludes with a recommendation that the Transcendental Meditation technique be considered in treatment plans for all individuals with blood pressure greater than 120/80 mm Hg.
* Brook RD et al., Beyond Medications and Diet: Alternative Approaches to Lowering Blood Pressure. A Scientific Statement from the American Heart Association. Hypertension, 61:00, 2013.
To Live a Creative Life
If you Google the words "creative life," you will come face to face with a quote which— even though it has become a popular meme (infographic that has gone viral)—is still startling in its message: "To live a creative life, we must lose our fear of being wrong."
Although he's rarely given credit, these words were written by contemporary author Joseph Chilton Pearce, whose fan page you can "like" on Facebook. Pearce is the author of groundbreaking parenting books such as The Crack in the Cosmic Egg and The Magical Child, which I might write about in the future, but here I want to talk about his statement about creativity...
Read More...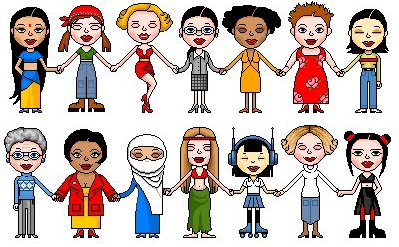 Register
to join women on worldwide telephone conferences for half-hour spiritual knowledge presentations
TM Program for Nurses: Nourishing the Caregiver from Within (14:45)
Get Free Meditation Insights for Women